Georgia Decides: 2022 Voter Guide
The Atlanta Journal-Constitution and Atlanta Civic Circle teamed up to contact hundreds of candidates to provide voters with a side-by-side look at the candidates for office, their views on issues voters care about most, their party affiliation and their history in elective politics. Our Georgia Decides voter guide includes basic information on candidates for statewide office, the legislature and candidates for local office throughout metro Atlanta. These include county officials such as county commissioners or school board members. The Atlanta Journal-Constitution provides this content as part of our public service mission. Support local journalism and subscribe today.
Choose an office: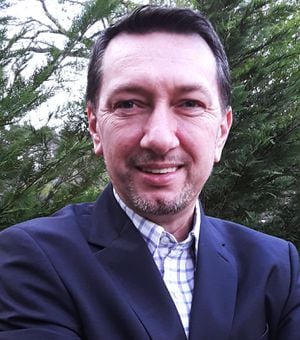 John Sabic: More than two decades working for A&E companies, reading contracts, delivering projects, with a limited budget and time constrains. Specializing in large complex projects for municipal sector across the USA, gives me an edge in comparison to my opponent.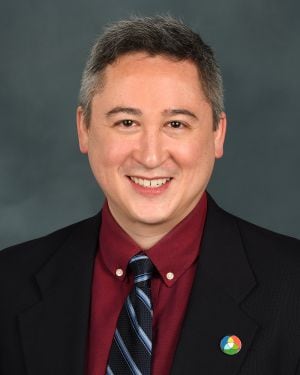 Ben Ku: I graduated from Georgia Tech with highest honors with a degree in computer science. I had some of the first websites on the internet and some of the first apps in the App Store. I have won the elections and finished the new commissioner training in record time. I've spent the last four years forging relationships and doing the work representing the residents of District 2.
2. What role should government have in the lives of Georgians? How would you apply that philosophy to the job you are seeking?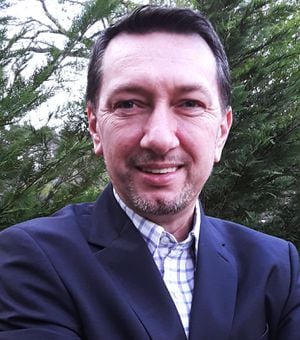 John Sabic: Government should play very limited role in our everyday lives meaning that we need smaller and more agile administration.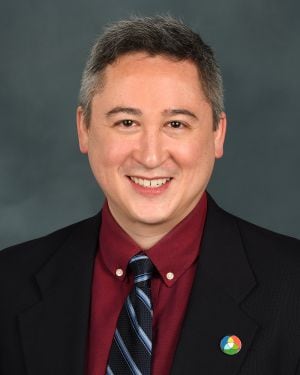 Ben Ku: Government should be there to serve the people in a transparent and accountable manner. My personal goal is to create the most satisfying government experience and to that end I have been implementing changes to make government information easier to obtain. I feel strongly that government should be responsible stewards of taxpayer funds and there are several opportunities to be more efficient particularly in the area of technology infrastructure investments.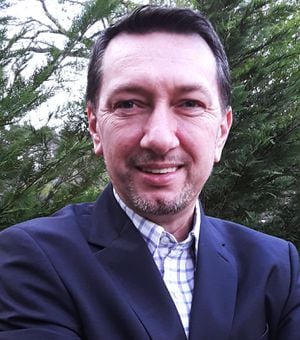 John Sabic: Safety and traffic, because this is something that impact our residents every single day.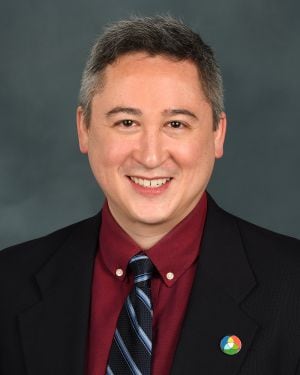 Ben Ku: Making sure our government is set up to adapt to an ever changing world and an ever increasing pace of technological advancement. We also need to address the rising cost of housing and we need a world-class transit system that is suited to a large suburban area.
4. Georgia is a politically diverse state. How will you work to represent Georgians whose political views differ from your own?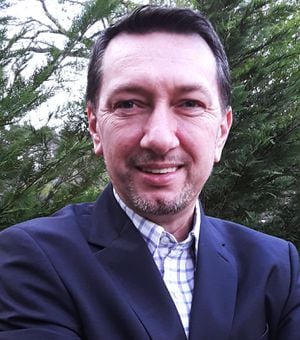 John Sabic: I will be working on some practical solutions to every day problems for our citizens, this should be equally important for everyone and not just for certain group of people.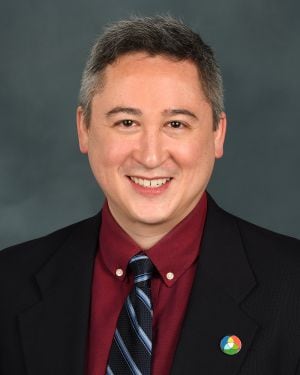 Ben Ku: Potholes aren't partisan. We have very few issues that are political in nature at the local level. It's all about listening to and solving the problems of our residents. I have served with Republicans and Democrats and have had success in dealing with both by finding common ground and focusing on a common vision and goal.
5. Who has been the biggest influence on how you view government and politics? What have you learned from this person?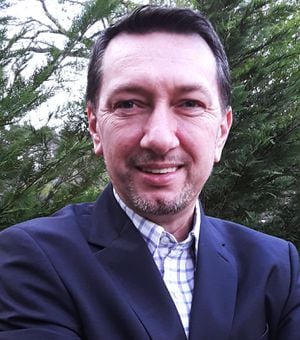 John Sabic: My biggest influence are my parents in regard to government, politics and the way I go about my life in general. Growing up in a Socialist/Communist system and being able to compare the two, I am impressed with U.S. system of governance, our Constitution and our Bill of Rights. I am personally not influenced by politics, or any particular politician but will simply work to uphold the constitution according to the intent of the framers. Government of the people, by the people, for the people is the best idea of governance, therefore we need to limit how long politicians can stay in the government and create certain cult around them. Some of our politicians today are self-serving and forgot what the representative word stands for. To summarize all of this above: I learned from negative experiences --from socialism and communism that I grew up in -- and spent half of my life living it while at the same time cherishing the system that we have here, because it is the best system that humanity ever created. "All men are created equal" still gives me a chill not only because of the meaning but because of the time when it was written and put in place. Pursuit of happiness is in your own hands and government is not there to provide it for you but to create a climate where you can achieve your dreams.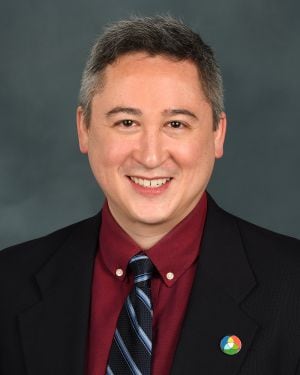 Ben Ku: I don't think I could point to a single person who has been the biggest influence on my views of government and politics. My perspective is a culmination of my lived experience, my supportive parents, my volunteer service with the county, and my family, friends, and neighbors.
6. Politics is often about compromise. How do you decide when to compromise and take small, incremental wins, and when to refuse compromise?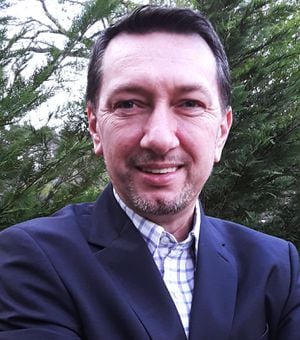 John Sabic: Compromise is great thing but it just depends what we are compromising about. If we are compromising around my ideas I am all for it, but if we are compromising about an idea that our citizens voted down two times then we are just wasting valuable time.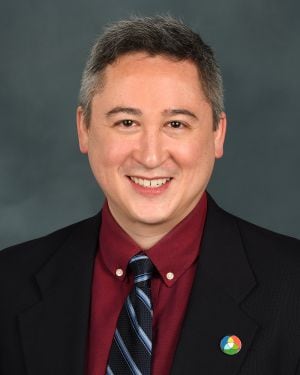 Ben Ku: Compromise is great when the difference is merely different approaches to a common goal. Rather than compromise I prefer to synergize and create win-win solutions. But I will not compromise when it comes to our core values or my morals.
7. There were politicians who questioned the outcomes of Georgia elections in 2018 and 2020. Do you think Georgia's elections are secure and will you stand by the results?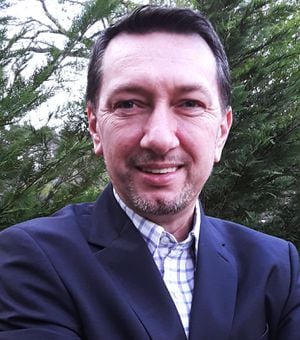 John Sabic: I am not an expert on elections therefore I can't say if they are secure or not but I will stand by the results.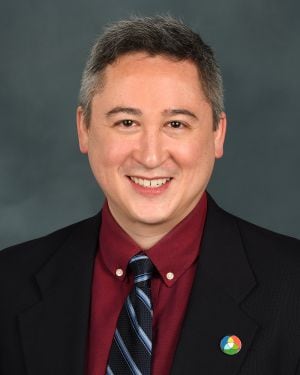 Ben Ku: I follow the data and all the data indicates that Georgia has secure elections and I will stand by the results. The true issue is voter suppression is real and so the biggest problem with elections are all the barriers that make it difficult for people to vote.
8. In light of the U.S. Supreme Court's decision on abortion, state law and local enforcement authority will determine access to abortion. If elected, how will you use your authority to influence abortion access or enforcement of abortion restrictions?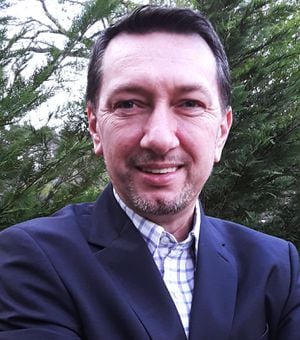 John Sabic: Not sure if a local county commissioner has to do anything in regard to the U.S. Supreme Court's decision. Generally speaking; I will obey the law and will encourage and influence others to do the same.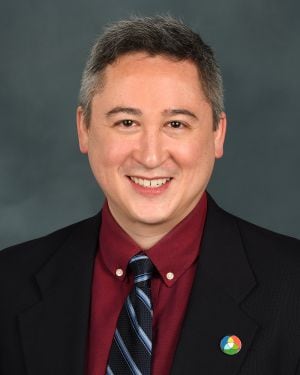 Ben Ku: I believe in women's right to bodily autonomy and believe all people have the right to health care. I will do anything I can to ensure doctors are protected from prosecution simply for doing their job in providing the best care for their patient. Our maternal mortality is one of the highest in the nation and that needs to be addressed. I do not believe government should be forcing medical decisions on people.
Project Staff
Atlanta Civic Circle
Kendall Glynn, Meredith Hobbs, Maggie Lee, and Saba Long
The Atlanta Journal-Constitution
Mandi Albright, Kelly Audette, Nancy Badertscher, Sandra Brown, Leroy Chapman, Jason Foust, Susan Hogan, Bob Howard, ArLuther Lee, George Mathis, Charles Minshew, Tia Mitchell, Pilar Plata, Susan Potter, Matt Sabath, Isaac Sabetai, Mohan Srinivasan, Mark Waligore, Nicole Williams and Dave Young
Govpack
Data for candidate profiles in Georgia Decides was produced, in part, in partnership with Govpack, an open source tool and research service that seeks to increase transparency and accessibility around elections and public officials. To find out more, visit govpack.org. Govpack is led by Fernando Diaz. Research was provided by Olivia Allen, Elliott Oppenheim, Ben Swedberg, and Atharva Weling.