Marketing solutions that help you solve your unique business needs
Since 1868, we have provided innovative marketing solutions that deliver results. We help you reach your target audience and we help your target audience find you. We are passionate about earning your trust, being a relevant partner and growing your business. Let us help you tell your brand's story.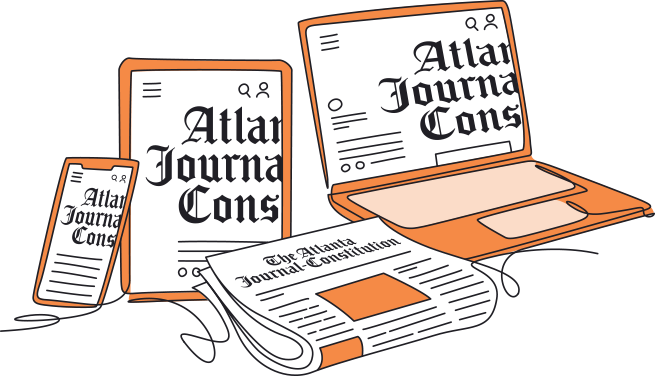 Audiences Worth Reaching
Georgia has added more than a million new residents in the last 10 years.
The Atlanta Journal-Constitution reaches more of them than anyone else.
1.2
million
print readers
9.2
million
digital readers
4.9
million
social media followers
Sports Sponsorships
The Atlanta Journal-Constitution is the only publisher with a dedicated team of writers, photographers and editors publishing content on all of Atlanta's favorite teams on a daily basis. In addition to a printed daily sports section in our newspaper with a highly engaged sports audience, we offer hand-curated, brand-safe digital environments that will connect you with your targeted audience and drive real results for your campaign.
The AJC Content Studio can help tell your story to a wider audience
More than 70% of consumers prefer to learn about a product from an article rather than an ad, and four times more would prefer a video to an article. Let our experienced team partner with you to develop native content campaigns tailored to deliver results based on the Key Performance Indicators of your company. The Atlanta Journal-Constitution Content Studio can work with you to create articles, blog posts, interactive pages, quizzes, video assets and more.
Creative Services
We produce effective ads with a purpose and the goal of providing measurable results. Each time we begin strategizing your next ad, we examine data from our learnings in the past to create ads that consistently increase conversion, design by design.