Georgia Decides: 2022 Voter Guide
The Atlanta Journal-Constitution and Atlanta Civic Circle teamed up to contact hundreds of candidates to provide voters with a side-by-side look at the candidates for office, their views on issues voters care about most, their party affiliation and their history in elective politics. Our Georgia Decides voter guide includes basic information on candidates for statewide office, the legislature and candidates for local office throughout metro Atlanta. These include county officials such as county commissioners or school board members. The Atlanta Journal-Constitution provides this content as part of our public service mission. Support local journalism and subscribe today.
Choose an office: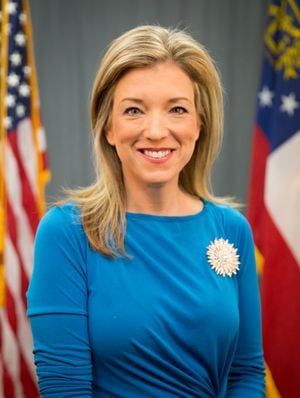 Jennifer "Jen" Jordan
Candidate, Georgia Attorney General
Democrat
1. What role should government have in the lives of Georgians? How would you apply that philosophy to the job you are seeking?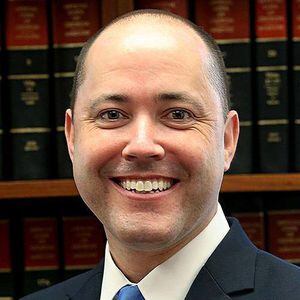 Chris Carr: Our state constitution defines the top role of government as protecting lives and property.That has provided an organizing principle for my leadership as attorney general. One way I've fulfilled that duty is by creating, for the first time, prosecution units that go after violent street gangs and human traffickers statewide. These criminals destroy lives and communities, and we're working to do put a stop to it.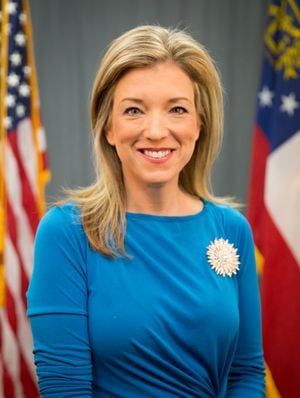 Jennifer "Jen" Jordan: Growing up poor in rural Georgia, I owe everything in my life to the opportunities that our government made possible. Public school teachers became my second family. I became one of the first in my family to attend college on a HOPE Scholarship. That is the role of government — to protect the rights of the people and help create opportunities to succeed. That will be my focus as attorney general. I will work for the people, not special interests, so that every Georgian has a fair shot to get ahead.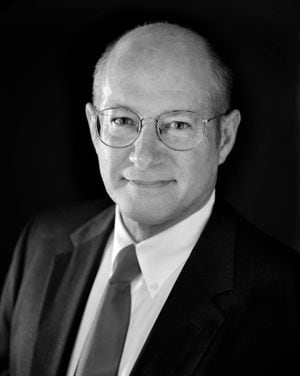 Martin Cowen: Governments only role is to defend private property rights by the rule of law.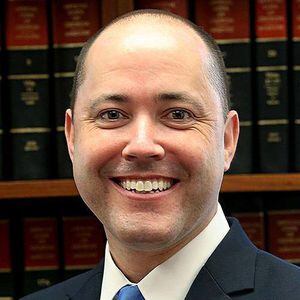 Chris Carr: In the next four years, I will build on the incredible success that we've already achieved with our gang and human trafficking prosecution units. It's my goal to put criminals who hurt innocent Georgians behind bars. I will also continue the fight against federal overreach we've seen under the Biden administration. That includes my fight against their vaccine mandates and the Department of Justice's baseless lawsuit against our election law.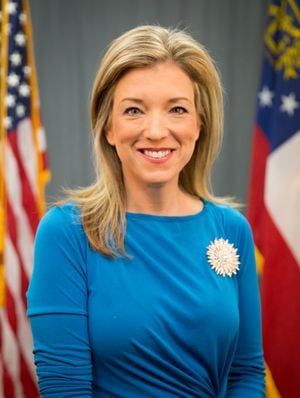 Jennifer "Jen" Jordan: When I'm elected, it will be my highest priority to keep our communities safe and fight for our fundamental rights. Gun violence and gang activity have increased dramatically in recent years. My office will work tirelessly to go after anyone who engages in illegal gang activity, and will prosecute these individuals aggressively. We will work to put an end to the illegal gun trade, which fuels so much of the violence plaguing our communities. I'll also be committed to protecting a woman's constitutional right to privacy, and her right to quality reproductive health care. I will work to protect our health care practitioners who are currently at risk of prosecution for providing essential services to the women of Georgia. Finally, I will tackle public corruption and make government work for the people. It is the job of the attorney general to hold elected officials accountable when they don't serve the people they are elected to represent.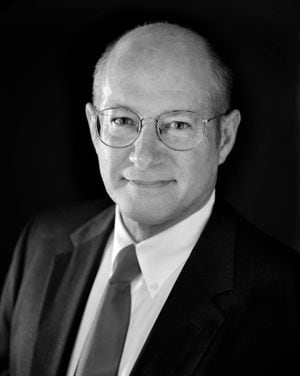 Martin Cowen: Stopping no-knock warrants, qualified immunity and civil asset forfeiture.
3. Georgia is a politically diverse state. How will you work to represent Georgians whose political views differ from your own?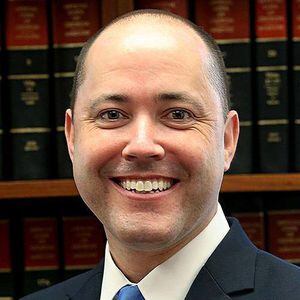 Chris Carr: I work every day to uphold the rule of law without fear or favor to any group. We're all protected equally under the law. In our work to keep our economy open during the pandemic, we assisted not only business owners but also workers who depend on paychecks to support their families. When I take on criminal street gangs, I'm working to protect all communities in Georgia. But the biggest impact of these efforts is often found in lower-income, racially diverse and immigrant populations which suffer disproportionately from violent crime. I represent all Georgians by protecting their lives, livelihoods and liberties.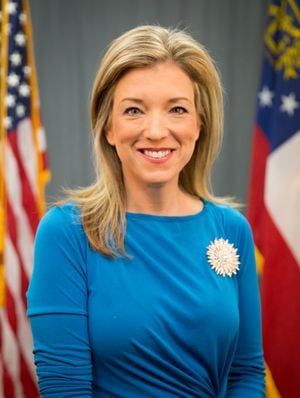 Jennifer "Jen" Jordan: When we put partisan politics aside, we all want the same things for our families: Safe communities, access to health care, quality education and access to economic opportunity. Although we run on political party tickets, an attorney general is meant to be an independent voice for the people. When elected, I will work to defend the rights of all Georgians, regardless of my own political beliefs. Everyone deserves equal treatment under the law, and I pledge to be an atorney general who will fight corruption, work to keep all of our families safe and make our government work for the people.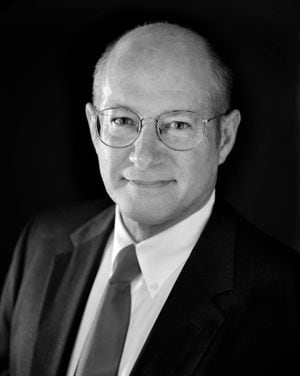 Martin Cowen: Everybody wants to be free and to be left alone from government interference.
4. There were politicians who questioned the outcomes of Georgia elections in 2018 and 2020. Do you think Georgia's elections are secure and will you stand by the results?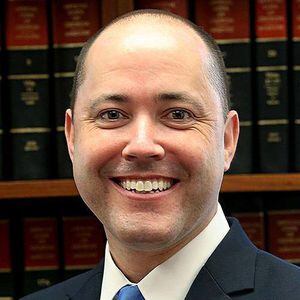 Chris Carr: My office has defended the state and repeatedly prevailed against groups aligned with Stacey Abrams that falsely claimed voter suppression in the 2018 election. If the Department of Justice moves forward with its baseless lawsuit against our election law, I feel confident in a victory for Georgia. After the 2020 election, my office went undefeated in defending the state against allegations of fraud and won a highly publicized case brought by Texas. I have served on the front lines of defending the integrity of Georgia's elections. As the state's chief law enforcement officer, I'll uphold the rule of law and let the facts determine my views on the upcoming election, just as I have in the past.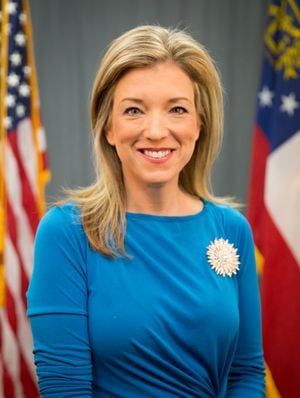 Jennifer "Jen" Jordan: Absolutely. It is unfortunate that efforts led by former President Trump's legal team were successful at instilling fear and mistrust among many voters. There are several steps we must take to defend our democracy and restore faith in our elections. First, candidates and public servants have a responsibility to respect the rule of law and defend our elections against those who would undermine it. Second, any legitimate breaches of our election systems, such as the one in Coffee County, must be investigated and those responsible held to account.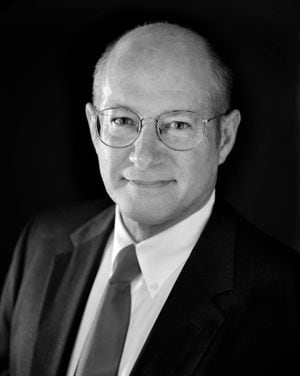 Martin Cowen: I have no personal knowledge of the facts. As Georgia's attorney general, I will vigorously prosecute voter/election fraud, including looking at cases from prior years.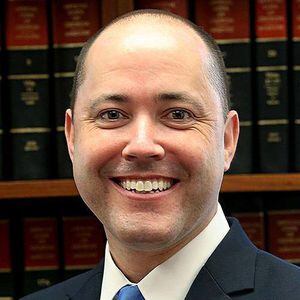 Chris Carr: Those seeking to change our voting laws should run for governor or the General Assembly and not for attorney general. It's my job to defend and uphold the laws of Georgia, regardless of my personal views. That's what I've done and will continue to do. Our democracy depends on the rule of law, not activist attorneys general. As I defend Georgia's election laws in court, I have the facts on my side. Approximately 96% of Georgians are registered to vote. We have up to 17 days of early voting and plentiful time to request an absentee ballot. We're seeing one record turnout after another, completely undermining the false claims that security measures like photo ID are "suppressing" voters. Georgia has proven that states can have both access for all legal voters and election integrity without tradeoffs.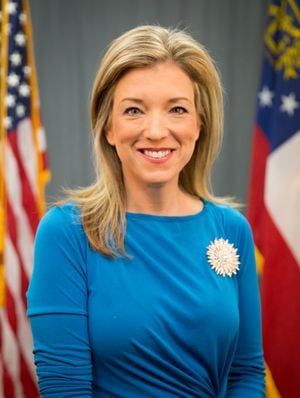 Jennifer "Jen" Jordan: As an attorney and state Senator, I have been a longtime advocate for voting rights, including standing up to former President Donald Trump's attorneys when they tried to overturn Georgia's 2020 election results. As attorney general, I will be committed to setting a precedent that there must be equal access to the ballot box under the law, and any infringements upon these rights will be grounds for investigation. I intend to establish a Voting Rights Division within the attorney general's office, and I pledge to investigate any allegations of voter fraud, voter intimidation or harassment, or civil rights violations.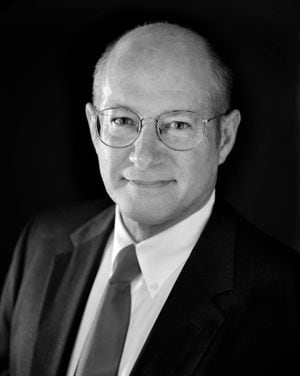 Martin Cowen: I oppose mail-in ballots except in narrow cases of absentee voting. I support requiring voter ID. I will vigorously prosecute voter/election fraud.
6. Who has been the biggest influence on how you view state government and politics? What have you learned from this person?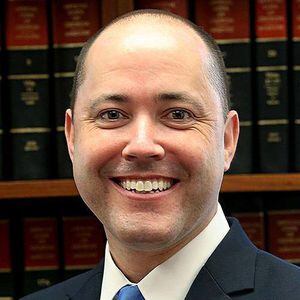 Chris Carr: I had the great privilege of working for two great Georgia statesmen: former Sen. Johnny Isakson and former Gov. Nathan Deal. I've adopted sakson's slogan that there are two kinds of people: friends and future friends. Preserving relationships with those who oppose me on an issue has allowed me to work with them on mutual interests at a later time. Similarly, Deal accomplished big goals by seeking consensus with legislators. Working with legislators to accomplish their individual goals created goodwill that led to large legislative majorities for his initiatives and empowered him to make difficult but important decisions that benefitted the state in the long run. Both showed you get more done for the people of Georgia with an extended hand than with a clenched fist, and you can do it without violating your own principles.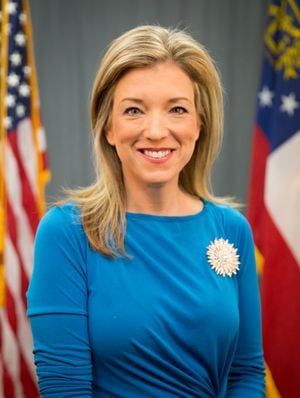 Jennifer "Jen" Jordan: The late Gov. Ann Richards of Texas has been one of the biggest influences on how I view state governments and politics. She was the second woman to serve as governor in her state. Richards was a feminist and a champion for women's rights. From her leadership, I learned the importance of fighting for the underprivileged and underrepresented. I am grateful for women like her, who have paved the way for the next generation of women leaders.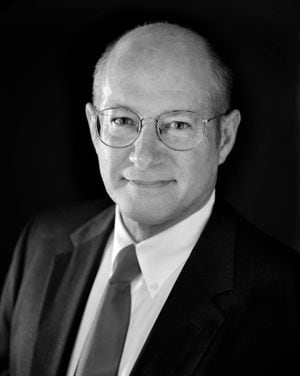 Martin Cowen: Ayn Rand and other great Libertarian thinkers. Minimal government is the best government.
7. Politics is often about compromise. How do you decide when to compromise and take small, incremental wins, and when to refuse compromise?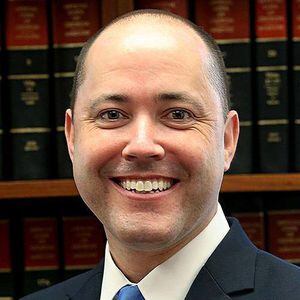 Chris Carr: In the legal world, fighting every battle to the end in court isn't feasible or cost-effective. My office works every day to bring differing parties together to find common ground and mutually beneficial agreements. I will fight without compromise when it comes to protecting the rights of Georgians and state authority. For example, I will not compromise with the Department of Justice in its pending lawsuit against our election law. Their case is a political flyer, not a legal argument. I will not stand for the federal government using the courts to bully our state while leveling utterly false charges about the effects of our law.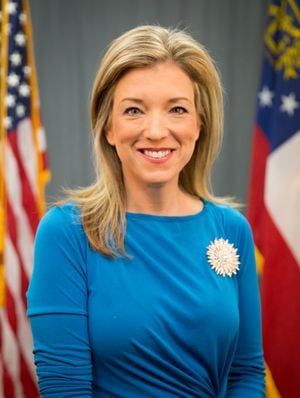 Jennifer "Jen" Jordan: Growing up in rural Georgia, we didn't ask each other if we were Democrats or Republicans. We cared for our neighbors and banded together as a community. Representing the minority party in the Georgia Senate, I know how to work across the aisle to get things done for my constituents. Sometimes that means doing the hard work behind the scenes, in committee hearings, and amending legislation to move the ball forward. Make no mistake – I never back down when someone proposes a policy that will hurt the people of Georgia, and as Attorney General, I'll fight any efforts to impede on Georgians' fundamental rights. I'm proud of the bipartisan relationships I've made. And as a lawyer of over 20 years, I know how to negotiate on my client's behalf. I won't take a backseat to anyone when it comes to keeping Georgia families safe and fighting for their rights.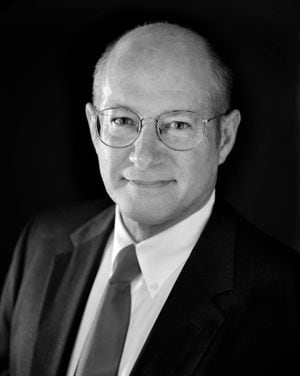 Martin Cowen: Yes. I suppose I would regard it as a success if I got one law repealed, such as licensing for charity bingo. We have hundreds of ridiculous laws.
8. In light of the U.S. Supreme Court's decision on abortion, state law and local enforcement authority will determine access to abortion. If elected, how will you use your authority to influence abortion access or enforcement of abortion restrictions?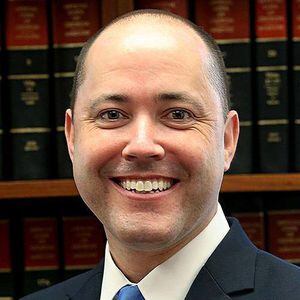 Chris Carr: As attorney general, I have and always will defend the laws of Georgia. It is not the role of the attorney general to make policy, and a candidate seeking to influence "access" or "enforcement" should run for a policy-making office.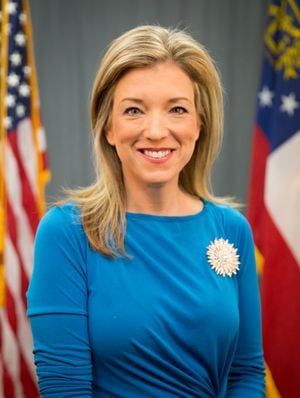 Jennifer "Jen" Jordan: I believe that every woman has the right to decide whether to have a child, when to have a child, and with whom to have a child. That decision should be made by the woman, with her family, her God, and her physician. This is a point on which my opponent and I vehemently disagree. It is my legal opinion that Georgia's abortion ban violates the state Constitution, which guarantees a right to privacy to every citizen. As attorney general, I will not defend this law, which puts lives at risk and threatens access to health care in Georgia.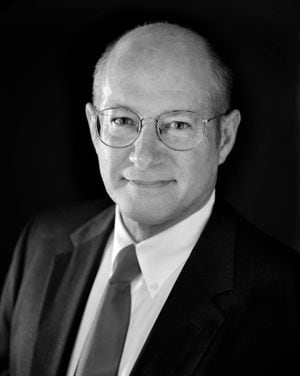 Martin Cowen: I have always supported and do presently support Roe v. Wade. When the Republicans enact a death penalty for abortion providers and their clients, I will not enforce it.
9. In this role, you would represent the state in legal matters and defend its rights. Under what circumstances do you think it is the duty of the Georgia attorney general to assert state's rights?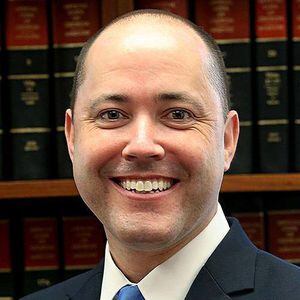 Chris Carr: It is the job of the attorney general to defend the laws of Georgia and stand up to federal overreach that violates the 10th Amendment of the U.S. Constitution. As attorney general, I have fought back against federal policies under the Obama administration that would have violated the rights of Georgia property owners, and I sued the Biden administration for its unconstitutional efforts to enforce vaccine mandates that violated the rights of individuals and businesses.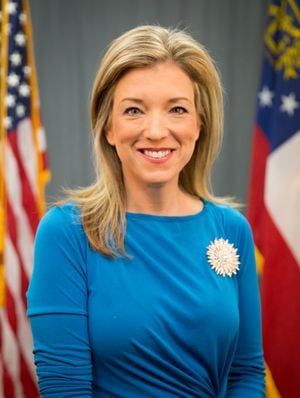 Jennifer "Jen" Jordan: As attorney general, my job will be to uphold the rule of law and defend both the constitutions of the United States and Georgia. My priority, above all else, will be to defend the rights of the people of Georgia. If the federal government takes action that is not in the best interest of Georgians, you can count on me to file suit and be a champion for the people of our state. I will never file suit against the federal government or anyone to advance my own partisan agenda.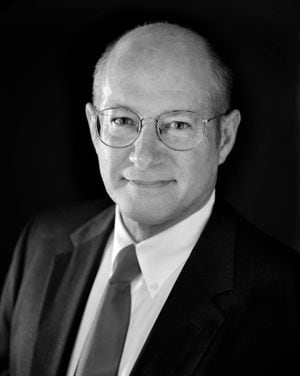 Martin Cowen: I am enthusiastic about supporting state's rights against the federal government. I will protect Georgia's citizens against state government overreach.
Project Staff
Atlanta Civic Circle
Kendall Glynn, Meredith Hobbs, Maggie Lee, and Saba Long
The Atlanta Journal-Constitution
Mandi Albright, Kelly Audette, Nancy Badertscher, Sandra Brown, Leroy Chapman, Jason Foust, Susan Hogan, Bob Howard, ArLuther Lee, George Mathis, Charles Minshew, Tia Mitchell, Pilar Plata, Susan Potter, Matt Sabath, Isaac Sabetai, Mohan Srinivasan, Mark Waligore, Nicole Williams and Dave Young
Govpack
Data for candidate profiles in Georgia Decides was produced, in part, in partnership with Govpack, an open source tool and research service that seeks to increase transparency and accessibility around elections and public officials. To find out more, visit govpack.org. Govpack is led by Fernando Diaz. Research was provided by Olivia Allen, Elliott Oppenheim, Ben Swedberg, and Atharva Weling.