Georgia Decides: 2022 Voter Guide
The Atlanta Journal-Constitution and Atlanta Civic Circle teamed up to contact hundreds of candidates to provide voters with a side-by-side look at the candidates for office, their views on issues voters care about most, their party affiliation and their history in elective politics. Our Georgia Decides voter guide includes basic information on candidates for statewide office, the legislature and candidates for local office throughout metro Atlanta. These include county officials such as county commissioners or school board members. The Atlanta Journal-Constitution provides this content as part of our public service mission. Support local journalism and subscribe today.
Choose an office: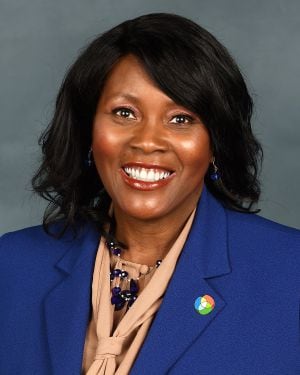 Marlene Fosque: As the Incumbent county commissioner, I already have years of experience doing this job and working for Gwinnett residents. I have a Masters of Public Administration from Regent University. I obtained on-the-job experiences, both in my role as a county commissioner and as a community leader by becoming a certified county commissioner, graduating from the Georgia Academy for Economic Development Region Multi-Day Training Program, Leadership Gwinnett, DCA's Community Planning Institute, and ARC's Regional Leadership Institute (2022). Nationally, I served as 2021 vice chair and 2022 chair of the National Association of Counties' Transit/Rail Subcommittee of the Transportation Steering Committee, member of both the Large Urban Counties Caucus Steering committee and the International Economic Development Task Force. I currently serve on the Association County Commissioners of Georgia's Policy Council as 2022 Chair of the Health and Human Services Policy Committee, member of the Economic Development and Transportation Policy and General County Government Policy committees, to ensure that Gwinnett has a voice in making smart and forward thinking policy decisions internally and externally through Georgia. I have dedicated my life to helping work to build an even better Gwinnett, "the preferred community where everyone thrives," through my local, regional, state and national public servant leader participation and I will continue to do so upon my re-election.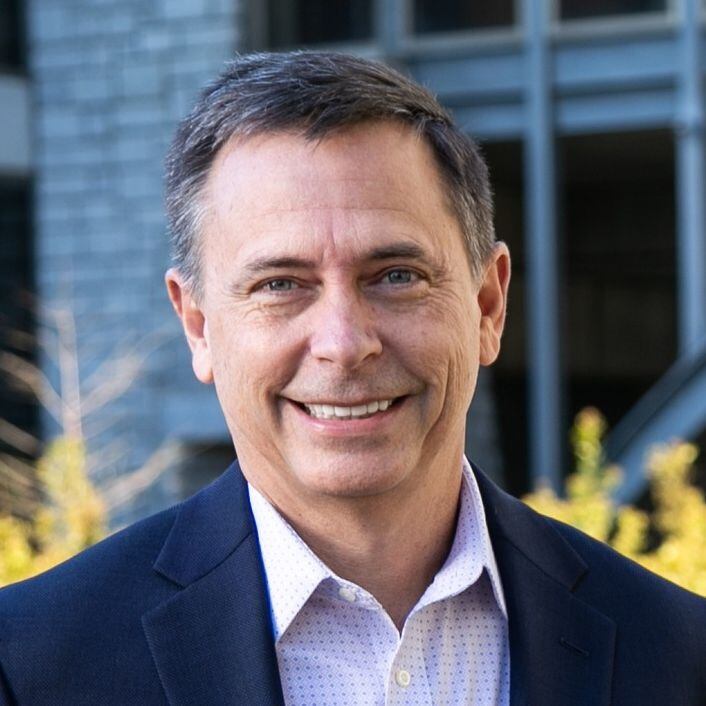 Matthew Holtkamp: Having built a successful business over the last 25+ years, I've navigated through many challenges. i.e., Sept 11th, Great Recession, and the pandemic. Our county is now facing a new crisis, which is staffing. The situation is so bad, a call to 911 results in a hold message. My business is in HVAC. We have experienced hiring issues for over 20 years due to a drive to push our youth away from the trades. My unique strategies in hiring will greatly benefit Gwinnett government, thereby maintaining our exemplary quality of life; what we have come to know as the "Gwinnett Standard"
2. What role should government have in the lives of Georgians? How would you apply that philosophy to the job you are seeking?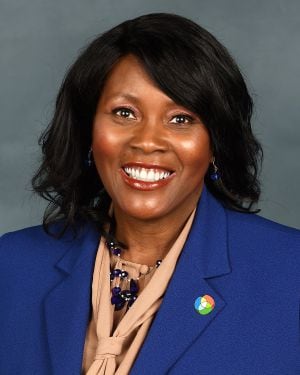 Marlene Fosque: Government should work to improve the lives of Georgians. One of my taglines is "We are Much Better Working Together", and I believe that is true of society at large. It is also true about how the government should work with Georgians. We, as elected officials, are much better when we are working with the citizens of Georgia, listening to their needs and responding appropriately. Diversity is our strength as a state and as a county, when inclusivity is our superpower. We must include every single Georgian and Gwinnettian when considering policy decisions impacting our overall well-being, livelihood, housing, transportation, etc. by listening to all of the voices throughout the state and the county, whether in an urban, suburban or rural area. Our government should be inclusive, accessible and equitable to all. My commissioner's office has embodied this perspective since I was first elected and will continue to when I am re-elected.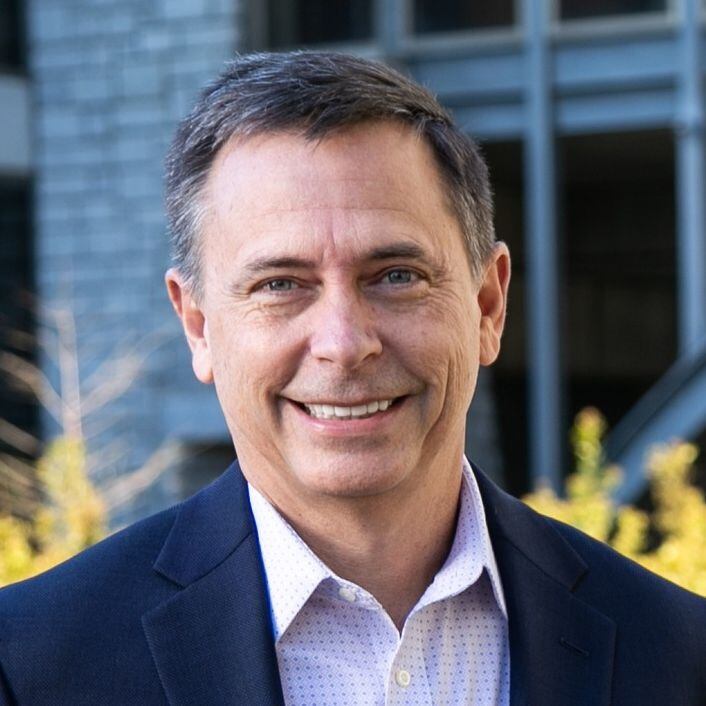 Matthew Holtkamp: I have always believed that government should be there in emergencies, but then get out of the way as soon as possible, to encourage businesses, private organizations, and nonprofits in taking ownership of their community. Local government should conduct its business while being as lean as possible, balancing with smart investments toward the future. It also goes without saying, that government plays a role in setting regulations. These regulations should always be determined in collaboration with the affected parties, so as to not make the regulations stifling to their industries.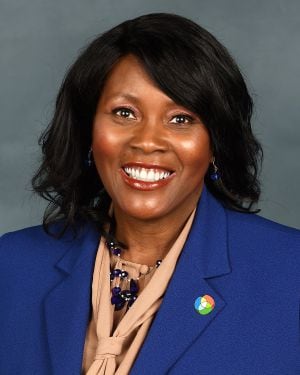 Marlene Fosque: Since infrastructure creates and stabilizes a solid foundation for generations, that will remain a priority along with seeking out solutions for attainable and affordable housing. There is not one easy solution but will include a myriad of changes to our housing types, zoning, land usage, costs, programs, and perhaps even building more vertically than horizontally. I am also working on projects surrounding mental health jail diversion programs and possibly establishing a 24-hour mental health crisis center with our local community service board, environmental sustainability, transportation, workforce and the continued support to our small local businesses, etc., are all issues I will continue to work diligently on with my colleagues, partnerships, business owners, nonprofits, and other community stakeholders. Working together will bring forth positive experiences and resolutions that will help Gwinnett County to be sustained, flourished, prosper and thrive.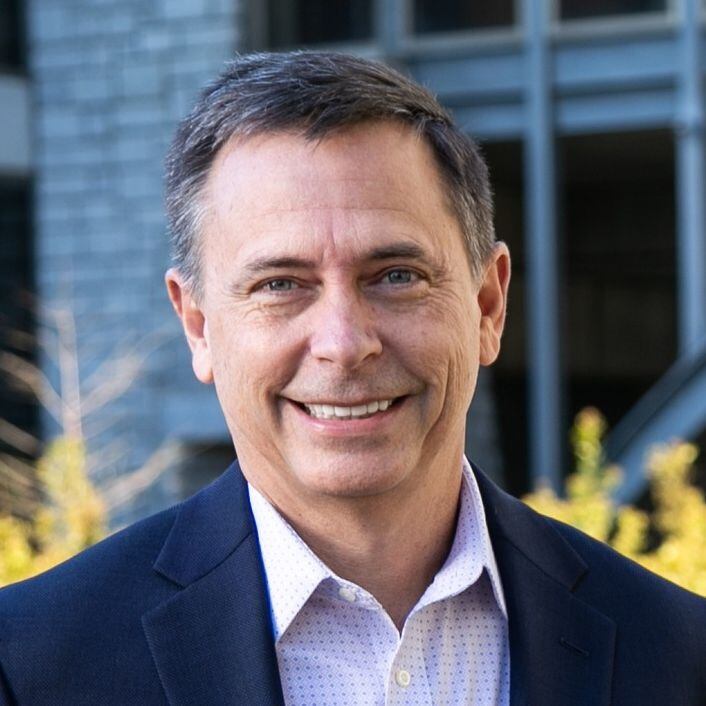 Matthew Holtkamp: As I stated in a previous answer, staffing our safety personnel is first and foremost. While I focus on HR with hiring, I concurrently plan on working with transportation to give relief to residents as they go about their errands and commutes. District 4 (North Gwinnett) has seen large amounts of development over the last 20 years. Can you believe, there hasn't been a single road improvement in front of the Mall of Georgia since it opened! We still have many non-shouldered, poorly maintained, and unsafe roads. While there are always projects in the works, transportation is something that can never be left ignored.
4. Georgia is a politically diverse state. How will you work to represent Georgians whose political views differ from your own?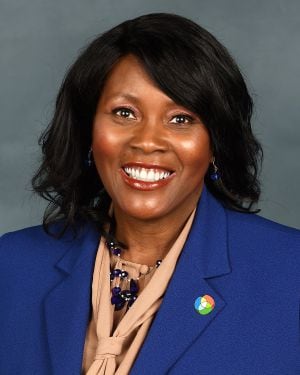 Marlene Fosque: Working across the aisle has always been one of my top priorities. Gwinnett is one of the most diverse, rapidly growing and changing counties in the state, and with that change comes shifts in political views. I am already a proven leader who has- dedicated my life to listening to all voices -- Democrat, Republican, Independents or anywhere in between. I truly believe that we are much better working together, and that includes Democrats like myself working together with Republicans to create the best communities possible where we can all improve the quality of our lives, raise our families, play, learn and worship together. When I decided to get my masters in Public Administration, I intentionally went to a university where I knew the vast majority of the students were Republicans, knowing that in order to be an effective Democratic leader in Georgia, I would need to be able to understand where Republicans are coming from too. I am a Democrat, but my focus will always be on helping the whole community, not on political affiliation.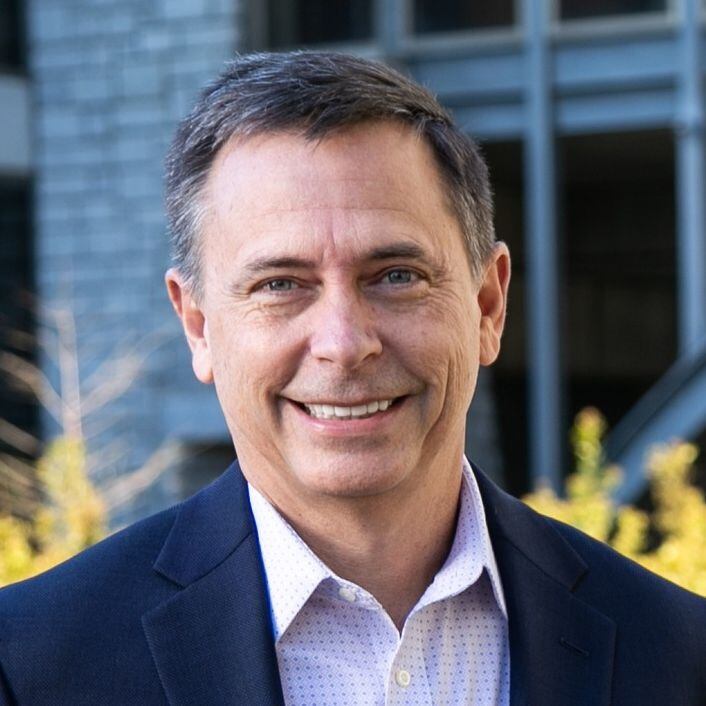 Matthew Holtkamp: Consider for a moment, that almost 25% of my campaign contributions have come from my Democrat friends. Why? Because they believe like me, that government works best when all voices are at the table. Currently, all 5 commissioner positions are held by Democrats. My election will ensure and affirm, to the many conservatives in Gwinnett, that all angles and arguments will be considered when contemplating new initiatives towards our future.
5. Who has been the biggest influence on how you view government and politics? What have you learned from this person?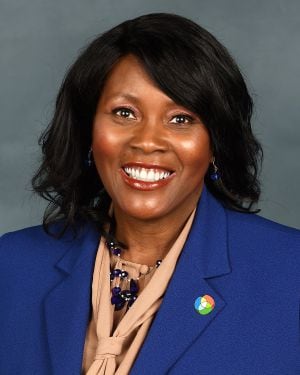 Marlene Fosque: Actually, Jesus Christ. Through my faith and Christian perspectives, I've learned through the scriptures about government, the actions of leaders -- what to do or what not to do in crisis situations, how to lead with grace, compassionate empathy, wisdom and humility, yet with courage, strategically serving others freely, and sometimes taking positions that impact others' lives but will be for the greater good of humanity. A true blessing is as a public servant leader I "gets to" serve all residents of Gwinnett County and Georgians through leadership.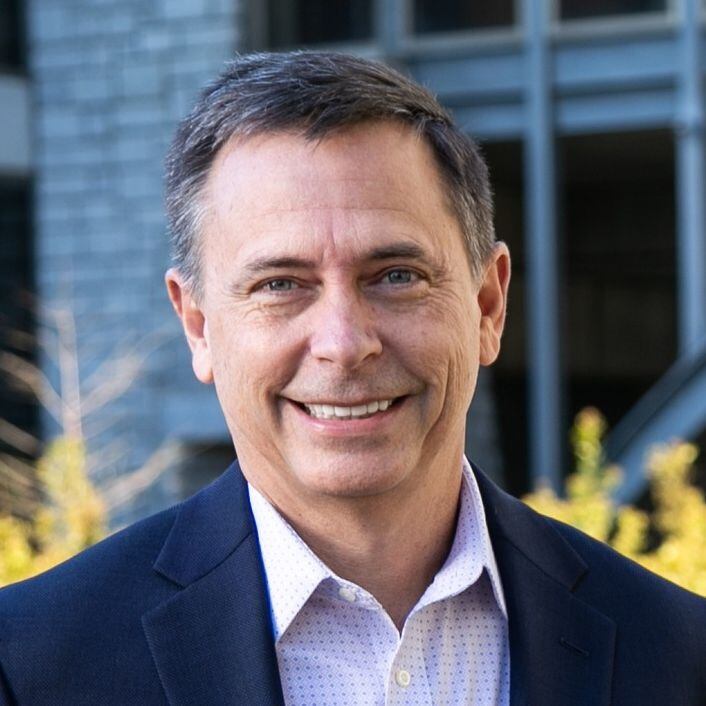 Matthew Holtkamp: The first person I was ever blessed to vote for was Ronald Reagan. In 1984, he swept the country in the most resounding re-election we have ever seen. He steadfastness, virtue, and belief in our country was inspirational. Having grown up on a farm in Iowa, my family experienced first hand the ramifications of President Carter and his grain embargo on the Soviet Union. This decimated thousands of small family farms, resulting in many suicides, tumult, and bankruptcies. These memories of hardship stay with me, as I consider how government plays a role in our lives. President Reagan had an immense amount of humility and resolve to make a better future for all, and his ability to lead us out of the farm crisis were inspirational. He gave us back the belief that America was the greatest nation on earth, and that we could persevere though our hardships. This is how I pray to lead.
6. Politics is often about compromise. How do you decide when to compromise and take small, incremental wins, and when to refuse compromise?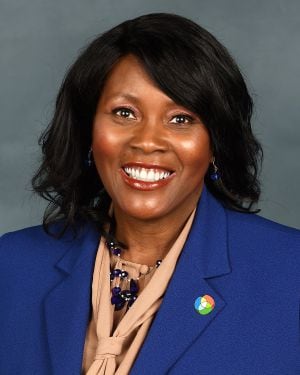 Marlene Fosque: I am always willing to listen to other perspectives and work collaboratively to find a solution perhaps through a compromise that will be best for all of our community members. However, I will never compromise my morals or my goal of creating the best community possible for all who live here.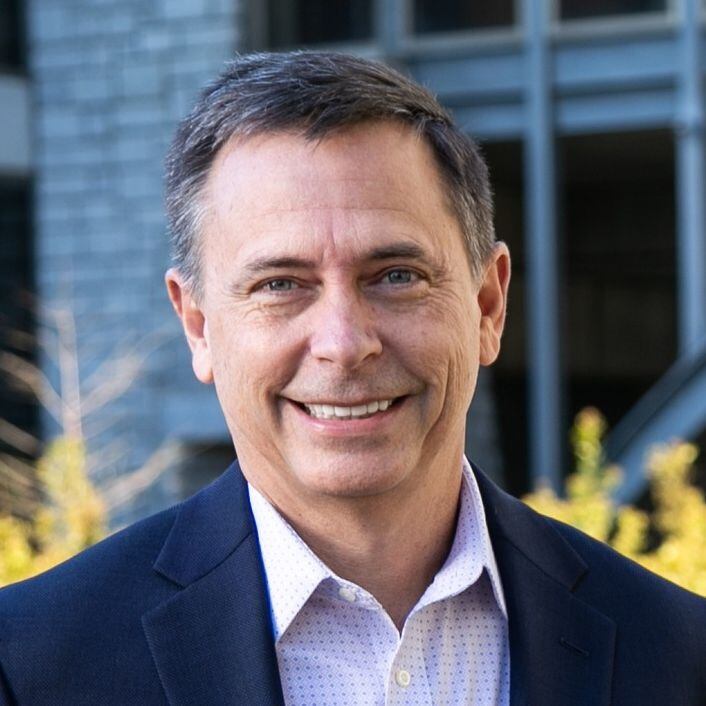 Matthew Holtkamp: Politics in its truest form is to compromise. Even if you have a trifecta, as we currently do in our federal and state governments, there are negotiations happening all the time. When to and how much is a delicate science. When it comes to public safety, I have the least desire to compromise, as I see our first responders as the No.1 priority of the county. If the issue at hand is a land owner desiring a rezoning, which is at odds with a neighboring community, that's when a persons ability to negotiate becomes an art. Both sides should come away heard and satisfied with the results.
7. There were politicians who questioned the outcomes of Georgia elections in 2018 and 2020. Do you think Georgia's elections are secure and will you stand by the results?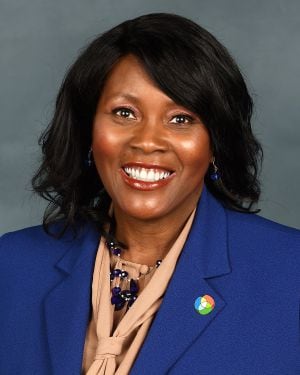 Marlene Fosque: Having secure elections is fundamental to our democracy. As a former Elections Poll Manager, I understand the processes, credibility and weight of having secure elections and what it entails. In Gwinnett, we were required to count our election ballots three times during the last general election. The overall results remained the same. I stand by the results of the 2018 and 2020 elections in Georgia.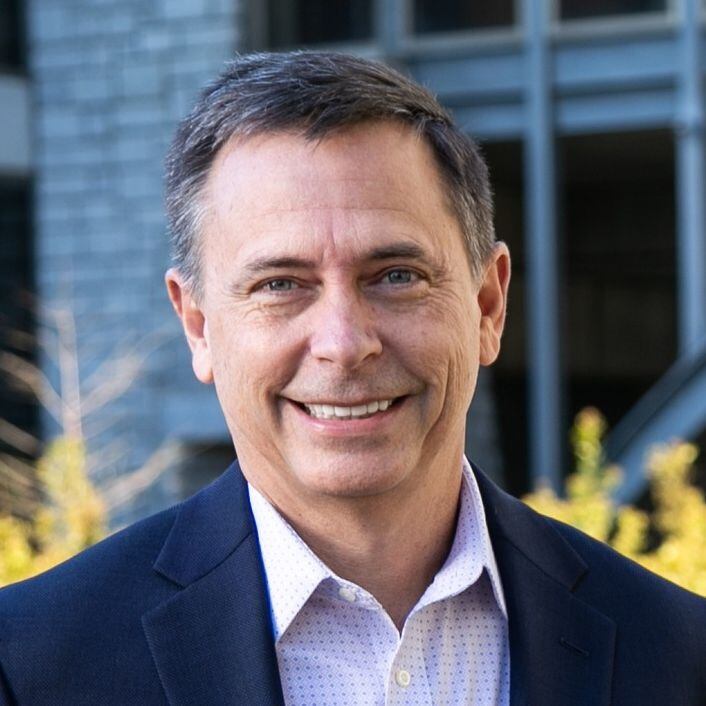 Matthew Holtkamp: Having the benefit of personally speaking with eyewitnesses to the Fulton County elections, there were undoubtedly decisions which made people question our election integrity. I believe the new regulations put in place by our state's leadership, and proven by unprecedented participation in the primary election on May 24th, that election integrity has been restored in Georgia. As such, I believe Georgia's elections are secure and will stand by the results.
8. In light of the U.S. Supreme Court's decision on abortion, state law and local enforcement authority will determine access to abortion. If elected, how will you use your authority to influence abortion access or enforcement of abortion restrictions?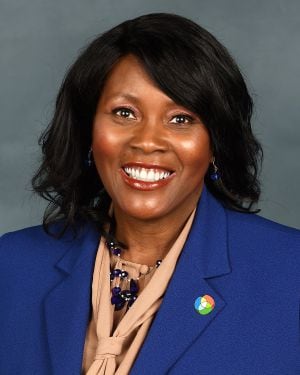 Marlene Fosque: As a Christian, who strongly believes in the importance of bodily autonomy, the God given right to choose, and HIPPA privacy and, which is also a perspective that could be more palatable to my overwhelmingly religious and Christian district, I do understand the argument against abortion. However, the lives and independence of women are what is most important in this issue and acknowledging women's ability to make our own decisions about their own bodies is the best way that we can lead at this time. Please note that while county commissioners do not play a direct role in that arena of policy, I will encourage all of my fellow elected officials to lead with love and respect. That means protecting women's right to choose and address the maternal mortality rate in Georgia. As a Christian, the right to life is deeply important to me, but that also includes the right for women to live as they choose and make decisions for themselves and for the best interest of themselves.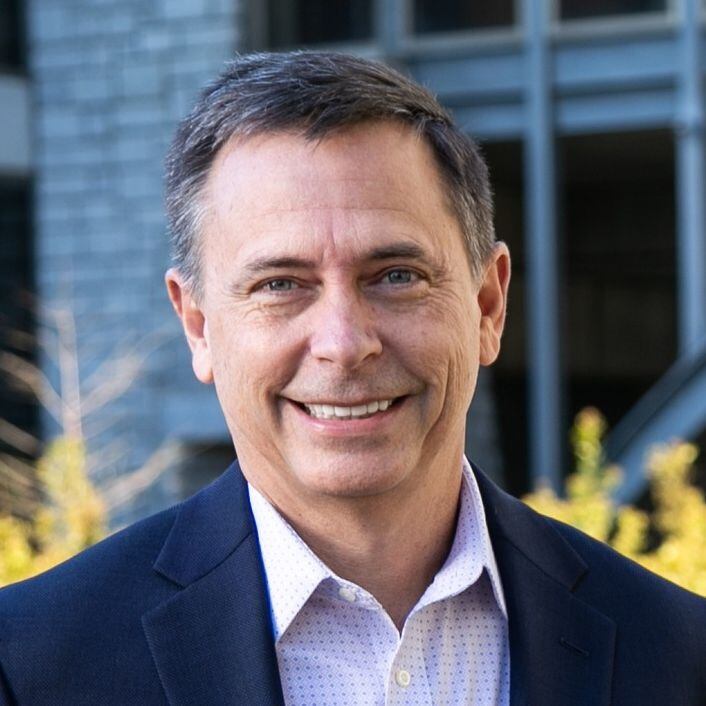 Matthew Holtkamp: Laws passed by our legislature, and signed by our governor, need to be enforced. This applies to laws concerning abortion and any other. As a commissioner, I will not, under any circumstances, try to circumvent any law passed by a duly elected official.
Project Staff
Atlanta Civic Circle
Kendall Glynn, Meredith Hobbs, Maggie Lee, and Saba Long
The Atlanta Journal-Constitution
Mandi Albright, Kelly Audette, Nancy Badertscher, Sandra Brown, Leroy Chapman, Jason Foust, Susan Hogan, Bob Howard, ArLuther Lee, George Mathis, Charles Minshew, Tia Mitchell, Pilar Plata, Susan Potter, Matt Sabath, Isaac Sabetai, Mohan Srinivasan, Mark Waligore, Nicole Williams and Dave Young
Govpack
Data for candidate profiles in Georgia Decides was produced, in part, in partnership with Govpack, an open source tool and research service that seeks to increase transparency and accessibility around elections and public officials. To find out more, visit govpack.org. Govpack is led by Fernando Diaz. Research was provided by Olivia Allen, Elliott Oppenheim, Ben Swedberg, and Atharva Weling.