Georgia Decides: 2022 Voter Guide
The Atlanta Journal-Constitution and Atlanta Civic Circle teamed up to contact hundreds of candidates to provide voters with a side-by-side look at the candidates for office, their views on issues voters care about most, their party affiliation and their history in elective politics. Our Georgia Decides voter guide includes basic information on candidates for statewide office, the legislature and candidates for local office throughout metro Atlanta. These include county officials such as county commissioners or school board members. The Atlanta Journal-Constitution provides this content as part of our public service mission. Support local journalism and subscribe today.
Choose an office:
Brian Kemp
Candidate, Georgia Governor
Republican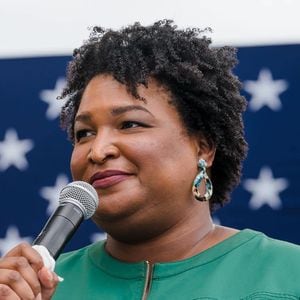 Stacey Abrams
Candidate, Georgia Governor
Democrat
1. What role should government have in the lives of Georgians? How would you apply that philosophy to the job you are seeking?
Brian Kemp: As a state senator, secretary of state, and now governor, I have worked to cut red tape and ensure our state government works to serve our people — not control their lives. My administration has worked alongside the General Assembly to champion the policies that earned Georgia the title of No. 1 state for doing business (by Area Development magazine), and created record job growth. During the pandemic, we protected lives and livelihoods, chose individual freedom over government lockdowns, and set our state on a path to record economic success. If Georgians trust me with their vote, I will work around the clock to continue building a state where Georgians have the opportunity to thrive — no matter their zip code.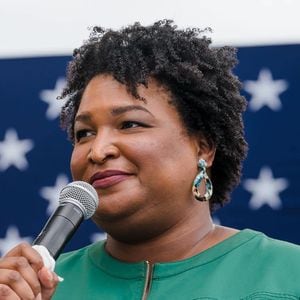 Stacey Abrams: Government cannot guarantee success but it should be able to provide an opportunity for all Georgians to thrive — no matter their background, zip code or access to power. As governor, I will use Georgia's $6.6 billion surplus to invest in the fundamentals of education, health care, housing and making a good living — all without raising taxes.
Shane Hazel: Shane Hazel did not respond to the questionnaire. He ran for the U.S. House in District 7 in 2018 as a Republican and lost in the primary. He also ran for U.S. Senate in 2020. On his Facebook page, he describes himself as "a husband, father, Marine, host of the podcasts Radical entrepreneur, and conservationist." In September, he wrote on Facebook: "Your money is your property, and, as your governor, I will leave you alone." A native of Alma, Michigan, he served in the United States Marines from 2001 to 2009. He has a bachelor's degree from the University of Georgia.
Brian Kemp: Families across our state are facing the consequences of 40-year-high inflation caused by failed leadership in Washington, D.C. Because Georgia reopened first during the pandemic, we've been able to use record revenues to help Georgians fight through that with a $1 billion tax refund and by suspending the gas tax since March. If I am reelected, I will continue working with the General Assembly to enact real inflation relief through another $1 billion tax refund and a property tax rebate that will save the average Georgian 15% to 25% on their property taxes. I will continue to put more money back into hardworking Georgians' pockets to help them fight through rising costs. We will also tackle challenges facing our schools, including addressing learning loss, strengthening school security and recruiting more school counselors. And we will continue to enact policies that keep Georgia the best state for businesses and keep our communities safe.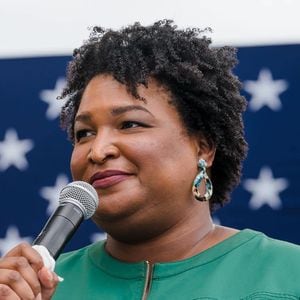 Stacey Abrams: Education, health care and housing are critical issues impacting Georgians in every region of the state. I am the only candidate for governor with plans to invest Georgia's $6.6 billion surplus in the working families who need it most. I will fully fund education, raise base teacher pay to $50,000, expand Medicaid to lower health care costs for all and provide 500,000 Georgians with insurance, and tackle Georgia's housing crisis — all without raising taxes.
3. Georgia is a politically diverse state. How will you work to represent Georgians whose political views differ from your own?
Brian Kemp: As a small businessman for over 35 years, I've built houses alongside and employed Georgians from all walks of life. I have traveled to all 159 counties of this state, and in the barber shops, local restaurants, and convenience stores I've visited, I've met people who agree with me, and some who don't. But every day, I have gone to work for each of those Georgians and their families to keep our state open, build an economy that generates opportunity for everyone, and ensure that every person who calls our state home has the ability to succeed. When I took my oath to serve as Georgia's 83rd governor, I promised the people of our state that I would fight for them whether they voted for me or not. I intend to make that same promise if I am honored to serve another four years as governor.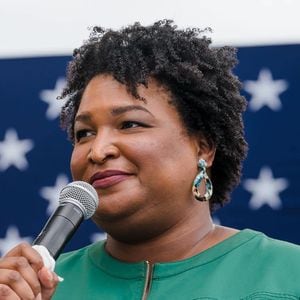 Stacey Abrams: I define success in public service by delivering results for people regardless of their geography, ideology or background. I will serve all Georgians — not just those who agree with me. During my time as House Democratic leader, I worked across the aisle with Republicans on critical issues including education, transportation and infrastructure. My bipartisan efforts were instrumental in saving the HOPE Scholarship and pre-K as these programs faced potential elimination during the Great Recession. Additionally, I worked across the aisle with former Republican Governor Nathan Deal on criminal justice reform — which made our state more safe and just.
4. Who has been the biggest influence on how you view state government and politics? What have you learned from this person?
Brian Kemp: My first vote for president was to reelect Ronald Reagan. As a successful governor and president, he showed the world how responsible fiscal policy, keeping taxes low, and a belief in the American Dream can create incredible prosperity for hardworking Americans and their families. I have tried to govern the same way as Georgia's governor these last four years.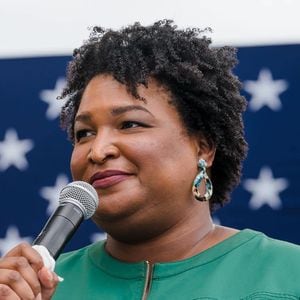 Stacey Abrams: My greatest influences on how I view state government and politics are three people: former Atlanta Mayor Shirley Franklin, former Democratic Majority Leader DuBose Porter and former Republican Gov. Nathan Deal. Franklin possessed an encyclopedic knowledge of how the city functioned, which informed her political and policy strategies. I have tried to emulate that understanding at the state level. However, I also learned the limits of local control, as several of her top initiatives were nullified or curtailed Republican leadership. From Porter, I gained a deep appreciation for building coalitions across regional lines. During Deal's tenure, I honed my firm belief in effective bipartisanship and the ability to hold onto my core values but find paths to compromise. On a range of issues, I forged strong partnerships with his administration that were not always comfortable — given my role as Democratic leader — but were essential to the function of good government.
5. Georgia has a lot to offer current and potential residents, but many parts of the state are becoming increasingly unaffordable. Please explain your proposed approach to address housing affordability through legislation and executive actions?
Brian Kemp: First and foremost, for Georgia to continue to be the best place to live, work, and raise a family, we have to attract good paying jobs to all corners of our state, expand our world-class workforce development programs, and protect the Peach State's unmatched business environment. As the cost of living, including housing,continues to rise due to bad policies out of Washington D.C., I'll continue working to make sure Georgians have great career opportunities for themselves and their families. State government agencies will also continue to partner with nonprofits, utilize available federal funds, and work alongside local governments to address housing accessibility for our most vulnerable.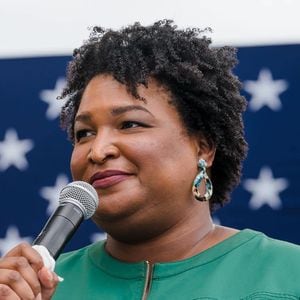 Stacey Abrams: In Georgia, too many families cannot find homes to buy or rent that they can afford. Our housing affordability crisis means too many Georgians are forced to pay an excessive proportion of their income on housing. As governor, I will directly tackle the affordable housing crisis in our state and focus on the four central challenges impacting Georgians across the state: the unaffordability of homes for too many households; the shrinking inventory of housing; displacement of longtime residents due to gentrification; and the preventable tragedy of homelessness. To ensure families of all income levels can live in decent housing, I will support first-time homeowners and expand the Georgia Dream Homeownship Program, dedicate funding to the Affordable Housing Trust Fund, prohibit discrimination based on source of income, and empower local governments to protect homeowners and tenants.
6. Politics is often about compromise. How do you decide when to compromise and take small, incremental wins, and when to refuse compromise?
Brian Kemp: As governor, I have been proud to work across the aisle to accomplish a lot of good for our state — on adoption reform, foster care reform, the fight to end human trafficking, signing our state's first anti-hate crimes legislation, repealing Georgia's citizen's arrest law, cutting taxes and other important issues. Many of these reforms received overwhelming — or unanimous — bipartisan support. I will always work with anyone — Republican, Democrat, or Independent — on policies that reflect our values as a state and ensure we can build a brighter future for Georgia families.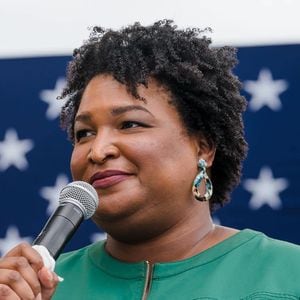 Stacey Abrams: During my time in the state legislature, I established a track record of working across the aisle to pass good legislation, compromise where necessary and block measures that were harmful for Georgians. I worked with members of the Tea Party to stop legislation that would have been harmful to our state's environment. As the House Democratic leader, I worked with former Gov. Nathan Deal to pass criminal justice reform legislation. I have proven success working across the aisle to get good done on behalf of Georgians and I will build on that record as governor.
7. There were politicians who questioned the outcomes of Georgia elections in 2018 and 2020. Do you think Georgia's elections are secure and will you stand by the results?
Brian Kemp: Yes, and yes.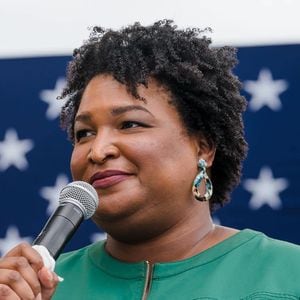 Stacey Abrams: As the founder of multiple organizations promoting and protecting the right to vote, I have demonstrated a commitment to a strong democracy in Georgia and beyond. Every eligible Georgian should have the ability to register to vote, to cast a ballot and to have that ballot properly recorded — without systematic barriers. Additionally, I have always been someone who has respected the outcome of elections and will continue to do so. Regardless of party, we must encourage a peaceful election atmosphere during the pre-election, polling, counting and post-election periods.
8. In light of the U.S. Supreme Court's decision on abortion, state law and local enforcement authority will determine access to abortion. If elected, how will you use your authority to influence abortion access or enforcement of abortion restrictions?
Brian Kemp: As Georgia's governor, I support current state law.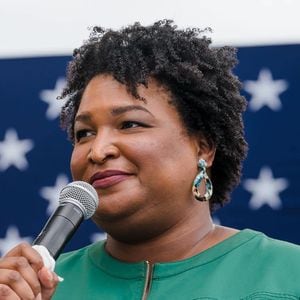 Stacey Abrams: As governor, I will defend the right to an abortion, fight for women's access to full reproductive health care and support healthy pregnancies. I will protect and expand the rights of women and families to make health care decisions and defend the ability of doctors to provide medical care. As governor, I will veto legislation that would further restrict abortion rights and work to repeal the six week abortion ban, fund rural hospitals through immediate Medicaid expansion, work to increase safe and affordable access to contraceptives,achieve reproductive justice for women and families, and more.
9. Under what circumstances would you expand Medicaid in Georgia? What would factor into your decision-making process?
Brian Kemp: Throughout my first term, Republicans passed more than 52 bills aimed at creating affordable and accessible health care. Under the Patients First Act, we created two waivers to cover more Georgians, provide a pathway off the failed promises of Obamacare (Affordable Care Act), and increase private sector competition to drive down costs. These efforts have gotten results. Since signing the Patients First Act, Georgia has nearly tripled the number of health insurance carriers offering plans in the individual market, and premiums statewide have dropped 12% on average. In 2019, 74% of Georgia's counties only had one carrier offering insurance in the individual market. In 2022, that figure is at 2%. The Biden's administration is playing politics and halting the complete implementation of those waivers, but we aren't backing down. I will continue fighting to make health care accessible for the first time to hundreds of thousands and more affordable for millions more.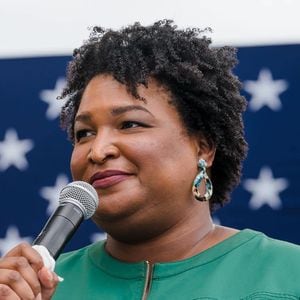 Stacey Abrams: Medicaid expansion would be one of my top priorities as governor. All Georgians deserve access to quality, affordable health care services to support their physical and mental well-being and to experience financial security. Georgia is one of only 12 states that has refused to expand Medicaid. More than 1.5 million Georgians lack health insurance coverage and our uninsured rate is the second-highest in the nation. When we expand Medicaid, more than 500,000 additional Georgians will have access and be able to see a health care provider without fear of medical debt, more than 60,000 new jobs will be generated in our local economies and more rural hospitals will be able to keep their doors open.
10. Job readiness is critical to Georgia's economic success. How will you help Georgia workers prepare for the workforce of the future, which will require different skills?
Brian Kemp: Throughout my first term, we have invested record sums in the Technical College System of Georgia (TCSG), which provides critical job training skills in growing industries and plays an active role in overseeing Georgia Quick Start, the top-ranked workforce development program in the country. In fact, Georgia's workforce development programs are a key reason we've been named the top state for business for an unprecedented 9th year in a row. In a second term, I will continue to work alongside TCSG Commissioner Greg Dozier, members of the General Assembly, and other leaders in higher education to continue making key investments so Georgia's workforce is able to meet the record-breaking job opportunities we created during my first term.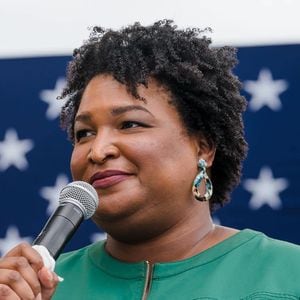 Stacey Abrams: The foundation of a thriving economy is the ability of every Georgian to find a good job and earn a decent living, take care of their families and survive a catastrophic event knowing that their government is a partner in — not an obstacle to — recovery. To ensure Georgia has a ready and trained workforce, I will restore free technical college to all Georgians, fund need-based aid and create 20,000 apprenticeships so Georgians can earn while they learn. It is also important to ensure all Georgian's have access to opportunity. I will ensure that "Dreamers" have access to all state scholarship programs and colleges and universities. ("Dreamers" is a term often used to describe children whose parents brought them to the U.S. illegally. The term is based on never-passed proposals in Congress called the DREAM Act). I will also invest in our small businesses and create an Entrepreneurship Learner's Permit to support first-time entrepreneurs.
Project Staff
Atlanta Civic Circle
Kendall Glynn, Meredith Hobbs, Maggie Lee, and Saba Long
The Atlanta Journal-Constitution
Mandi Albright, Kelly Audette, Nancy Badertscher, Sandra Brown, Leroy Chapman, Jason Foust, Susan Hogan, Bob Howard, ArLuther Lee, George Mathis, Charles Minshew, Tia Mitchell, Pilar Plata, Susan Potter, Matt Sabath, Isaac Sabetai, Mohan Srinivasan, Mark Waligore, Nicole Williams and Dave Young
Govpack
Data for candidate profiles in Georgia Decides was produced, in part, in partnership with Govpack, an open source tool and research service that seeks to increase transparency and accessibility around elections and public officials. To find out more, visit govpack.org. Govpack is led by Fernando Diaz. Research was provided by Olivia Allen, Elliott Oppenheim, Ben Swedberg, and Atharva Weling.