Georgia Decides: 2022 Voter Guide
The Atlanta Journal-Constitution and Atlanta Civic Circle teamed up to contact hundreds of candidates to provide voters with a side-by-side look at the candidates for office, their views on issues voters care about most, their party affiliation and their history in elective politics. Our Georgia Decides voter guide includes basic information on candidates for statewide office, the legislature and candidates for local office throughout metro Atlanta. These include county officials such as county commissioners or school board members. The Atlanta Journal-Constitution provides this content as part of our public service mission. Support local journalism and subscribe today.
Choose an office:
Bridget Thorne: I have an engineering background in process management and a MBA. With my background, I have the skills and experience to ask the right questions, get the right answers and oversee the right solutions to put Fulton County on the road to better efficiency and accountability. My family and I have called Fulton County home for 27 years. During this time, I have been an active community volunteer working with many non-profit organizations. With the state of the economy and rising crime rates, there is an increasing need. Families are struggling with unprecedented inflation so now is not the time to raise taxes. It is the time to take "fresh-eyes" review of Fulton County operations, to institute more effective best practices, to create standard operating procedures and accountability measures. It is imperative that Fulton County operates more efficiently and effectively.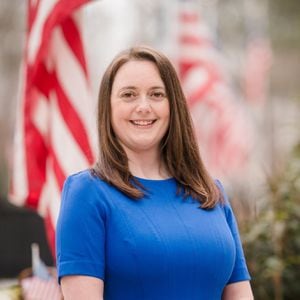 Maggie R. Goldman: One of my main motivations to run for commission is my experience as a real estate agent helping over 800 residents appeal their property taxes over the last seven years. I have seen how the county over assesses properties and how intimidated folks are by the tax appeal process. I want to ensure accurate assessments and to make the tax appeal process more accessible. In terms of education, I have a bachelor's degree in political science and a master's degree in school counseling. Both of these degrees have helped me engage with others in ways that are the most productive. For example, as a Realtor, I am often managing the emotional connection to a home my clients are experiencing and my counseling background helps guide me.
2. What role should government have in the lives of Georgians? How would you apply that philosophy to the job you are seeking?
Bridget Thorne: Fulton County Commissioners have the job of overseeing the health and welfare of the entire county, coordinating services that are countywide. Budgets should be prioritized to achieve this responsibility. Right now, Fulton County is not healthy. Crime, homelessness, fentanyl dangers, the courts are backlogged – these are some of the top issues that need solutions. We need to get to the root of the problem and not simply throw money at it. As a commissioner, I will address the root of the problem. I believe that the government closest to people is the most effective. When your elected officials are your neighbors, there is more opportunity for open communication. As a Commissioner, I will keep my constituents engaged and informed in the decision-making process. Fulton County needs to empower the people by advancing policies that create a more open, accountable, and responsive government. Trust needs to be restored.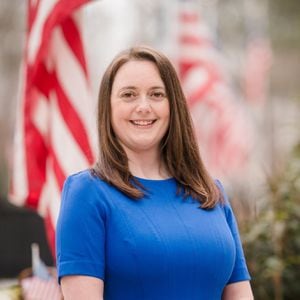 Maggie R. Goldman: I believe government should be a good steward of taxpayer funds to provide essential services to our residents. We should also be making sure that residents who need the most help are prioritized. One area I'd like to focus on in Fulton is lifting families out of homelessness. Another is ensuring full access to mental health resources as often and as widespread as needed. We should also be seeking solutions to the root causes of crime in an effort to reduce it.
Bridget Thorne: Crime & health: A third of the county budget is spent on public safety. The overcrowding of the jail is a problem. It is dangerous for both inmates and correctional workers. Mayor Dickens of Atlanta seems to be instituting more proactive policies than the prior administration, like allowing Fulton to lease 750 beds at the Atlanta Detention Center. In addition, the court backlog is part of the problem. With the rapid violent crime increase in Atlanta our law enforcement needs to be equipped to protect our communities. But just throwing money at the problem is not the solution.  We need to understand the why behind the increase in crime. Since all Fulton taxpayers are paying, they need a say in the policies that are both combating/contributing to rising crime rates. Mental health, drug and substance abuse are also big issues. Grady Hospital will now have to take on more with the closing of two hospitals. The construction of a new Behavioral Health Center will provide much needed services. However, keeping costs manageable, accountable and transparent to Fulton taxpayers will be imperative. As opioids/fentanyl flood into the northern suburbs, we need to continue educating our youth on the dangers of drug use.  As a long-term Fulton resident, I have volunteered my services throughout the years and have seen the value of non-profits working in these areas of concern.  Fulton needs create partnerships with non-profits to make a positive difference in the lives of all residents.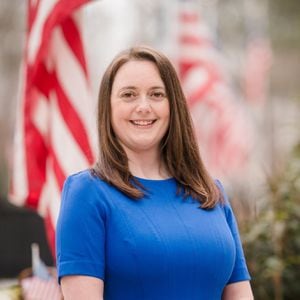 Maggie R. Goldman: One of my top priorities is to fully fund the Fulton Board of Registrations and Elections to offer accessible, efficient and transparent elections that are free of election conspiracies and false fraud allegations. Next, I'd like to offer case management services to our residents living in extended stay hotels to ensure they can develop the skills to obtain permanent housing. Third, I'd like to fully fund the district attorney's and public defender's offices, so they can correctly determine if someone is dangerous and needs to go prison, or they can go to a pre-indictment diversion program to keep them out of the prison system while still keeping the community safe.
4. Georgia is a politically diverse state. How will you work to represent Georgians whose political views differ from your own?
Bridget Thorne: Fulton County has become divided; north and south, black and white, Democrat and Republican. We need to put aside our differences. We need to come together for the unified purpose of making this county a great place to live for everyone. As residents, there are many issues where there is support and consensus. That's a great place to start. It is time to BUILD bridges! Presently, there is an example of a group of people of diverse backgrounds and political beliefs working together toward a common goal. It is the collaboration and solidarity of all the Fulton County cities and their mayors, working together in a collegial manner on the Local Option Sales Tax (LOST) negotiations with Fulton County. Although presently negotiations are difficult, mainly because of the county's position, it is a glimmer of hope for further cooperation in the future on cross-county issues and projects.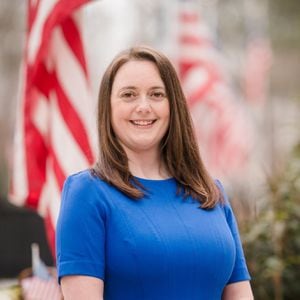 Maggie R. Goldman: I always like to seek common ground on issues that really matter to residents and stakeholders. A majority of the council members and mayors in my district are Republicans. I will seek out topics that are nonpartisan in nature and directly related to county services such as water service, mental health services and homelessness services.If there are issues we don't agree on and they aren't specifically necessary, we would simply agree to disagree. I have had success meeting with the council members I have met with in focusing on my plans for the county and what their needs are as a city.
5. Who has been the biggest influence on how you view government and politics? What have you learned from this person?
Bridget Thorne: While I do not have a specific influence on how I view state government, I respect people that stand on principal and truth, even when that principal or truth may not be popular. I am an advocate of the open and respectful exchange of ideas, even when we disagree. As a thoughtful person who remains anonymous to this day once said, "Respect is earned, Honesty is appreciated, Love is gained and Loyalty is returned."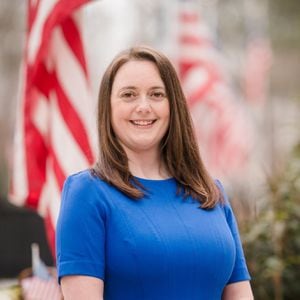 Maggie R. Goldman: I've always had an interest in politics and a desire to serve my community. In 2019, I really became inspired by Pete Buttigieg, now the U.S. secretary of transportation, and his commitment to local service. He served two terms as a mayor of South Bend, Indiana,a city about the size of most of the cities in North Fulton. I certainly hope to emulate the honesty and integrity he displays as a public servant. I respect the way he makes great effort to reach all stakeholders and residents regardless of party. He is also remarkably practical about what can be accomplished. We may both wish that we could enact various reforms that are not possible at the current time. We are both able to make the best decision of the available choices to create progress.
6. Politics is often about compromise. How do you decide when to compromise and take small, incremental wins, and when to refuse compromise?
Bridget Thorne: I consider myself a principled person. I will not compromise my principles. However, if compromising means searching for the common ground, focusing on where we agree, giving a little on both sides to reach a common goal, without sacrificing principle, then compromise is ok. It is ironic that the historical figure who compared the crafting of laws to sausage making, also observed that "Politics is the art of the possible."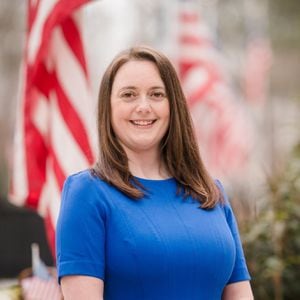 Maggie R. Goldman: I believe most decisions will involve small, incremental wins. In real estate, we are always about creating a win-win for the seller and the buyer. The times I would not be willing to compromise would involve threats to our constituents. For example, I would not vote to underfund our elections and risk not being able to perform an election. I am willing to look at a community staffing model verses a temporary agency, but it needs to be phased in, so we can ensure the county can handle the additional recruiting, hiring, and payroll. The potential of the county to not perform an election, and risking the state taking over our election board, could threaten the certification of all Fulton County's votes. That is a risk I would not be willing to take.
7. There were politicians who questioned the outcomes of Georgia elections in 2018 and 2020. Do you think Georgia's elections are secure and will you stand by the results?
Bridget Thorne: In 2018, long lines were caused by poorly trained/inexperienced workers. I worked with Fulton County Elections to come up with solutions. I think Georgia's elections are more secure than in 2020 but they still have a way to go. In 2021, two Fulton County Elections workers were fired for illegally shredding voter registrations. It is still not clear exactly what happened. On Sept. 23, 2022, a Fulton County Elections employee mistakenly emailed sensitive voter data. The employee who called attention to the breach was punished by not being allowed to work. Actions like this do not foster an open and accountable work environment. I have an engineering background in process management and based on standards and best practices in my work experience there are too many people who have access to sensitive voter data. The data must be secured and the access limited. Temporary workers should not have access. Procedures should be in place to secure the data. As always, I stand by the election results. However, Fulton County elections need improvement. We should have a goal of continually improving the integrity of our elections. It is imperative the processes are fair and transparent. Outside groups should not be involved in the process. Stakeholders in our community should be running our elections.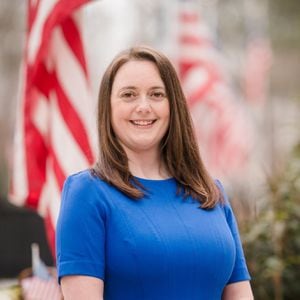 Maggie R. Goldman: As Brad Raffensperger has said over and over again, 2020 was one of the most secure elections in Georgia. I will absolutely stand by the results of any election in Georgia, and I have never given a reason to think I would not do so. I do think that all the attention and threats from individuals who doubt the outcome of the 2020 election have really placed an unmanageable burden on Fulton County. I believe because of the consistent threats to poll works and election staff, we have not been able to recruit and hire a new permanent Fulton County elections director. Additionally, the controversies have made it difficult for us to find recruiting firms willing to work with Fulton, as well as elections consulting firms. Hopefully the election conspiracies and threats will diminish and we will be able to successfully hire a permanent elections director and outside firms will want to work with us again.
8. In light of the U.S. Supreme Court's decision on abortion, state law and local enforcement authority will determine access to abortion. If elected, how will you use your authority to influence abortion access or enforcement of abortion restrictions?
Bridget Thorne: As a commissioner, I would not have influence over abortion access. As a principle, I do believe in the rule of law. All people and institutions are subject to and accountable to the law and the law should be fairly applied and enforced. Officials should not be able to pick and choose which laws they will or will not uphold.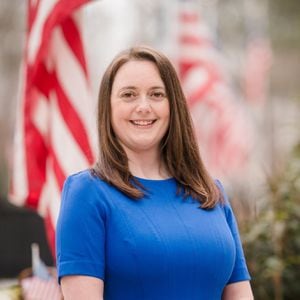 Maggie R. Goldman: The Fulton Commission has no authority to create policy on reproductive rights. The commission does fund the justice system — district Attorney's office, public defender's office, the court system and the jail system. Fulton County District Attorney Fani Willis has committed to not prosecuting any abortion cases in the county. I support her in this commitment. As the district sttorney, she has prosecutorial discretion to make decisions she thinks are best for each case. If the residents of Fulton are not happy with her choices, they can elect a new district attorney when her term is up. That is the check and balance in place for this circumstance. A major concern of mine is that in the effort to investigate an abortion to identify a doctor to charge, you'd almost certainly have to inflict unbearable and unnecessary emotional harm on the person who experienced the abortion, or a miscarriage. The physical result of both an abortion and a miscarriage are so similar in nature that there is no way you could insure you'd never investigate a person who had a miscarriage vs. choosing to have an abortion.
Project Staff
Atlanta Civic Circle
Kendall Glynn, Meredith Hobbs, Maggie Lee, and Saba Long
The Atlanta Journal-Constitution
Mandi Albright, Kelly Audette, Nancy Badertscher, Sandra Brown, Leroy Chapman, Jason Foust, Susan Hogan, Bob Howard, ArLuther Lee, George Mathis, Charles Minshew, Tia Mitchell, Pilar Plata, Susan Potter, Matt Sabath, Isaac Sabetai, Mohan Srinivasan, Mark Waligore, Nicole Williams and Dave Young
Govpack
Data for candidate profiles in Georgia Decides was produced, in part, in partnership with Govpack, an open source tool and research service that seeks to increase transparency and accessibility around elections and public officials. To find out more, visit govpack.org. Govpack is led by Fernando Diaz. Research was provided by Olivia Allen, Elliott Oppenheim, Ben Swedberg, and Atharva Weling.