Georgia Decides: 2022 Voter Guide
The Atlanta Journal-Constitution and Atlanta Civic Circle teamed up to contact hundreds of candidates to provide voters with a side-by-side look at the candidates for office, their views on issues voters care about most, their party affiliation and their history in elective politics. Our Georgia Decides voter guide includes basic information on candidates for statewide office, the legislature and candidates for local office throughout metro Atlanta. These include county officials such as county commissioners or school board members. The Atlanta Journal-Constitution provides this content as part of our public service mission. Support local journalism and subscribe today.
Choose an office: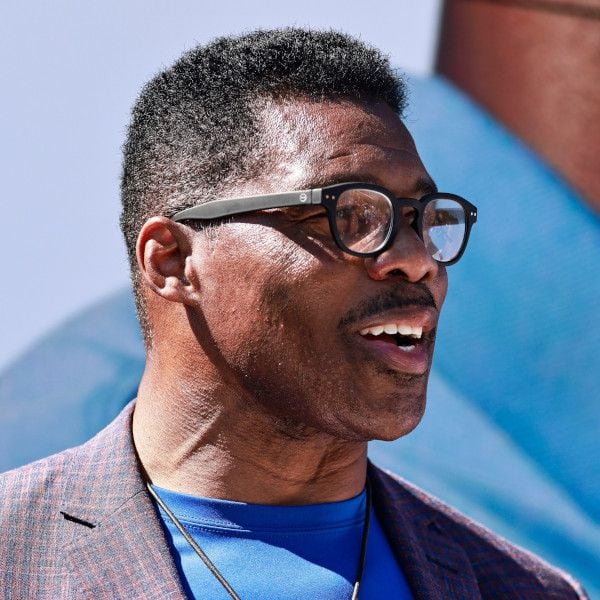 Herschel Junior Walker
Candidate, US Senator
Republican
1. What role should government have in the lives of Georgians? How would you apply that philosophy to the job you are seeking?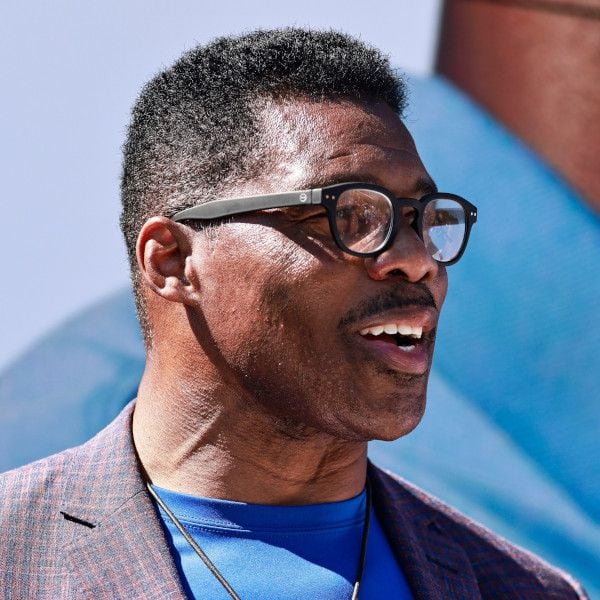 Herschel Junior Walker: The role of the government is clearly defined in our U.S. Constitution. It exists to secure the blessing of liberty for all Americans — not to control our lives. Strong national defense, secure borders, limited government and opportunity for all are what I believe in. It is what I will fight for as Georgia's next U.S. Senator.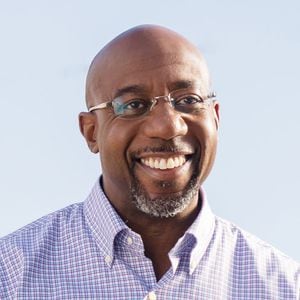 Raphael Warnock: I grew up in Kayton Homes in Savannah, Georgia. I'm the 11th of 12 children and the first in my family to graduate from college. My path from public housing to the floor of the U.S. Senate was made possible by good public policy, such as the Head Start program that prepared me for the classroom, and Pell Grants that helped fund my education at Morehouse College. Only in America is my story possible. But for too many, that promise has been slipping away. That's why I ran for public office in the first place — because in America, your income should not determine your outcome.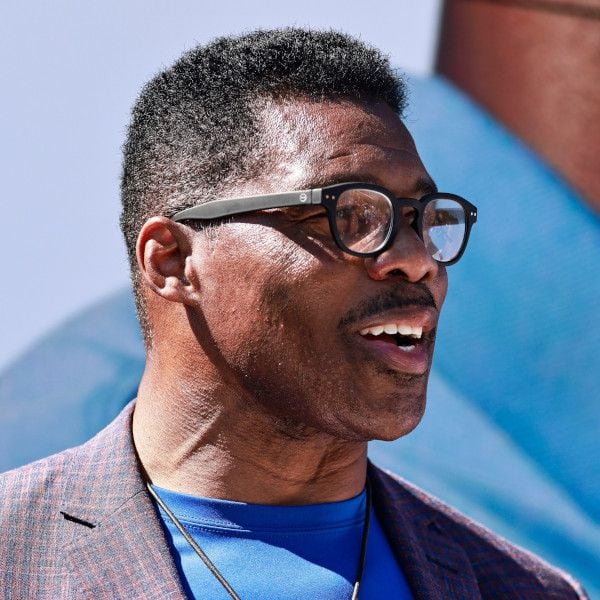 Herschel Junior Walker: I will focus first and foremost on fixing the economy. Inflation is way too high and Georgia families are suffering. We need to find solutions that lower the cost of living, get inflation under control, and give everyone the opportunity to succeed. Higher taxes and more spending are not going to get the job done. We need less debt, less inflation and more economic growth. Crime and border policy are also priorities. The situation on the border is terrible. Drug cartels and human traffickers are exploiting the open border and bringing across drugs and crime that are hurting people. To help control crime and improve national security we must secure the border.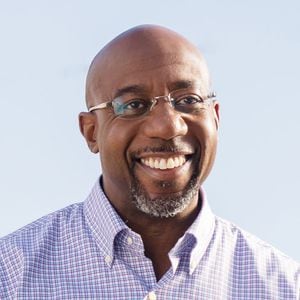 Raphael Warnock: My dad used to tell me: "When you are hired to do a job, do the job you were hired to do." It's the honor of my life to work for the people of Georgia, to wake up every morning and fight to protect the dignity of work, to lower costs and to create jobs for Georgia families, and to expand access to affordable health care. But we have more work to do. We need to continue our work to lower costs for Georgians. And while I'm proud of the insulin cap for Medicare recipients, we need that same cap in place for everyone who relies on insulin. We need to support our service members by guaranteeing them safe and affordable housing. And we also need to continue to invest in Georgia industries and small businesses to create more good-paying jobs. I'm going to keep working until we get this done.
3. Georgia is a politically diverse state. How will you work to represent Georgians whose political views differ from your own?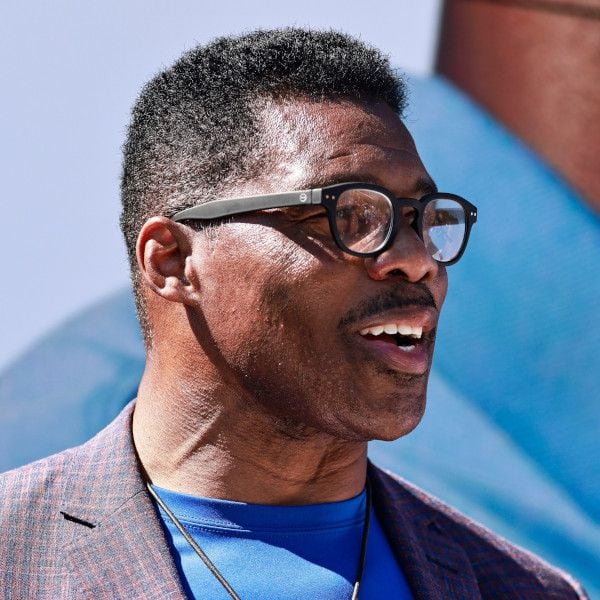 Herschel Junior Walker: I have worked well with people from backgrounds different than my own for my entire life. On the football field, in business, in charitable efforts, and now, in running for office. I have always sought to unite people behind worthy causes. I know that not every answer comes from one political party. I will always keep an open mind and work across the aisle to find solutions to our problems.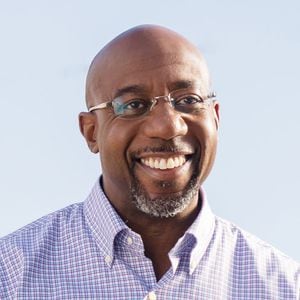 Raphael Warnock: My dad used to tell me: "if someone hires you to do a job, do the job they hired you to do." I took that to heart. Representing the people of Georgia in the Senate is the honor of my life. I'm focused on doing my job for all the people of Georgia, not just the ones who voted for me. That's why I'm proud of my work to deliver real solutions to all Georgians, from fighting to protect and grow jobs, lowering costs for hardworking Georgia families and expanding access to health care for all Georgians.
4. Who has been the biggest influence on how you view state government and politics? What have you learned from this person?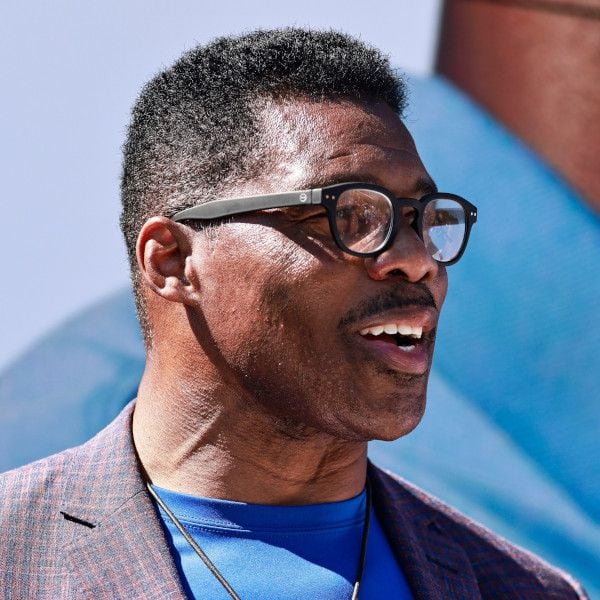 Herschel Junior Walker: I am not a politician. I don't talk like one, dress like one or act like one. I don't dance and sing for anybody. I plan to map my own way forward and do whatever I need to do to serve the best interests of the people of Georgia and ensure that every single Georgian has the opportunity to succeed and live a free, happy and healthy life.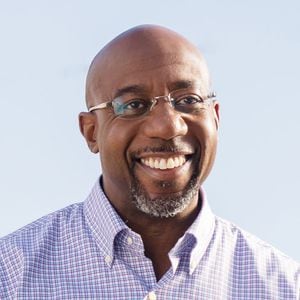 Raphael Warnock: I went to Morehouse because I wanted to go to Martin Luther King Jr.'s college. I never could have imagined I would serve as senior pastor of his church. In all I do, I carry with me what he said — that "whatever affects one directly, affects all indirectly." In every decision I make and every vote I take in the Senate, I try my best to reflect that moral vision. We're still working on Dr. King's unfinished business. When it comes to protecting our democracy and the right to vote, we have to act. Dr. King's words are as true now as they were back then: "Justice too long delayed is justice denied." We have a moral obligation to strengthen our democracy and ensure eligible Georgia voters have a say in their own future.
5. Georgia has a lot to offer current and potential residents, but many parts of the state are becoming increasingly unaffordable. Please explain your proposed approach to address housing affordability through federal legislation and executive actions?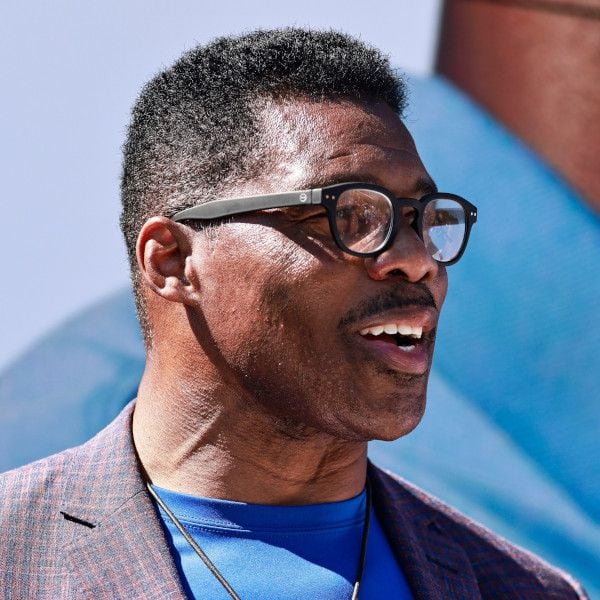 Herschel Junior Walker: Housing costs are much too high in some parts of Georgia. Rising interest rates and inflation are making it even harder for many people to buy a home. We need to make sure federal policies do not get in the way of building more housing. It is simple: if we encourage more housing to be built, prices will come down.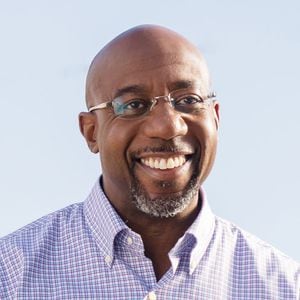 Raphael Warnock: As a member of the Banking, Housing and Urban Affairs Committee, I am working to bring Georgians' concerns about housing costs and home ownership to the U.S.Senate. In August, I announced three pieces of legislation to lower housing costs and help Georgians buy a home. This legislation will provide tax credits for folks who are just trying to pay rent so they can go to work, their lives can be stableand their children can do their homework. It will help people reach the American dream of owning a home. I've seen firsthand how difficult it is for hardworking people to afford a home. I've seen it as a pastor. I've lived it. I remember, even as a child, hearing my parents think through how they might be able to afford a home. That's the lens through which I do this work.
6. Politics is often about compromise. How do you decide when to compromise and take small, incremental wins, and when to refuse compromise?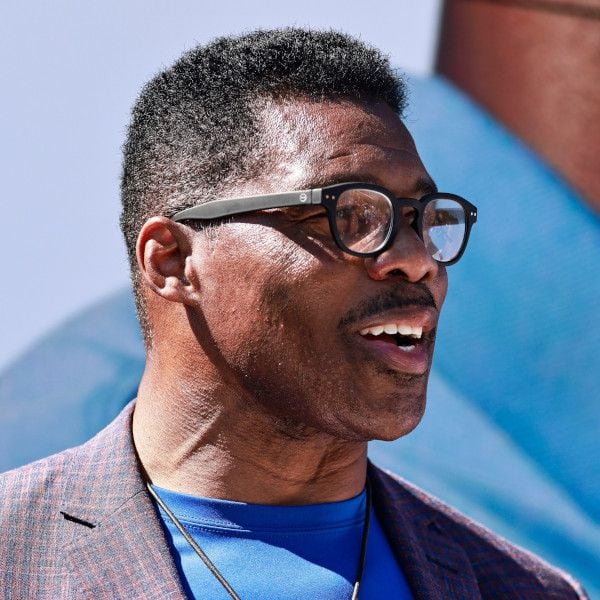 Herschel Junior Walker: In life and especially in politics, you do not get your way 100% of the time. I have my core beliefs and principles and I will never compromise my principles. The job of a senator is to find the best ways to advance those principles through the legislative process. I have always been a uniter and a problem solver and that is what I will be as your next senator.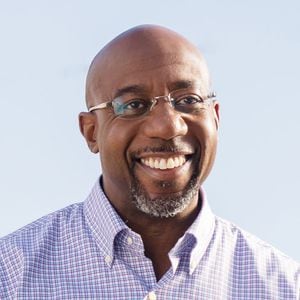 Raphael Warnock: One thing I'll never compromise on is doing right by Georgians — even when it means standing up to my own party. Earlier this year when President Joe Biden proposed cuts to the Savannah Combat Readiness Training Center, I knew we needed to act to protect jobs and to support the local economy. I worked with Republican Congressman Buddy Carter to stand up to the president's proposal in order to keep the center open to protect vital Georgia military jobs and our national security. These are the kind of successes that make a difference in Georgians' lives.
7. There were politicians who questioned the outcomes of Georgia elections in 2018 and 2020. Do you think Georgia's elections are secure and will you stand by the results?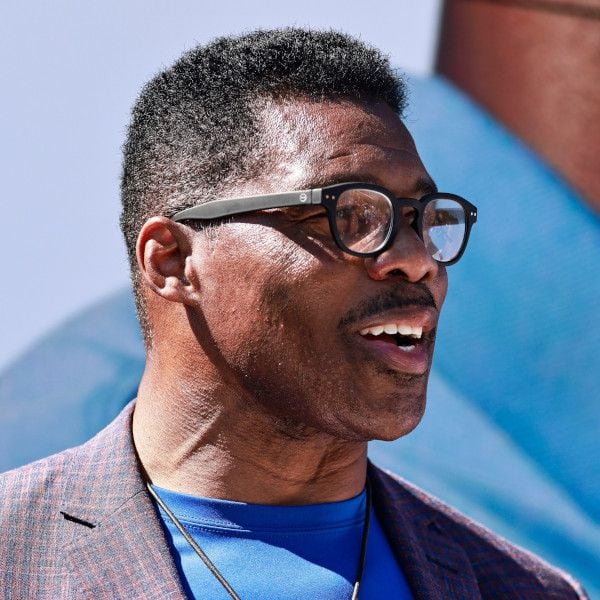 Herschel Junior Walker: After the 2020 election, Gov. Brian Kemp and the Republican legislature enacted serious reforms to Georgia's electoral process that significantly improved election security in our state. Despite over-the-top rhetoric from Democrats and the liberal media, Georgians are now more confident that only legal votes are counted in our elections.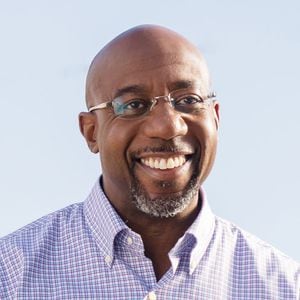 Raphael Warnock: Yes. Your vote is your voice, and your voice is your human dignity. That is why I am going to keep fighting to make sure that every eligible Georgian has access to the ballot box and every ballot is counted.
8. In light of the U.S. Supreme Court's decision on abortion, state law and local enforcement authority will determine access to abortion. If elected, how will you use your authority in the U.S. Senate to influence abortion access or enforcement of abortion restrictions?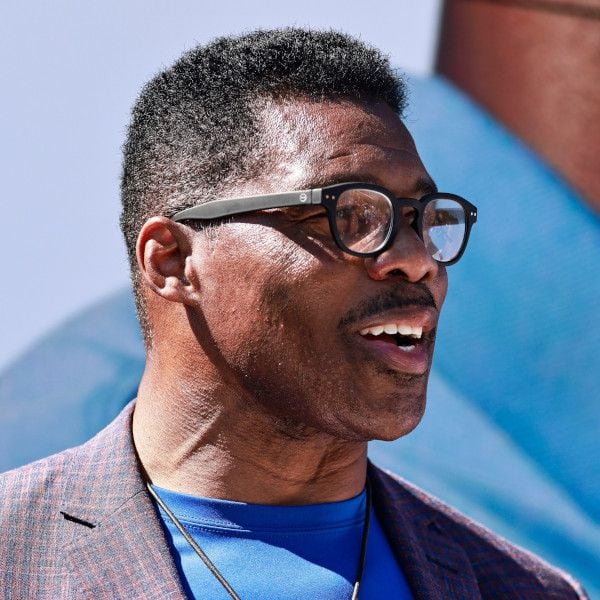 Herschel Junior Walker: I am pro-life and I believe the issue of abortion is best left up to the people's representatives in the state legislature, as it is with many other issues.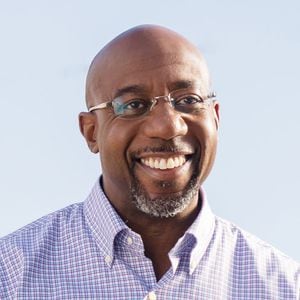 Raphael Warnock: Women in this country have a fundamental right to make their own health care decisions alongside their doctors — not politicians. As a pro-choice pastor, I believe a patient's office is too small for a woman, her doctor and the U.S. government. That's why I am committed to the fight to restore this basic right.
9. The U.S. Senate often votes along party lines. When will you see bipartisan action and which issues merit such consensus?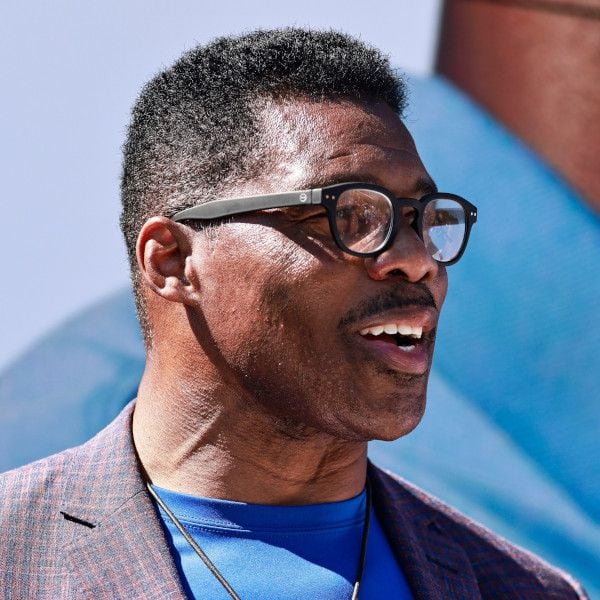 Herschel Junior Walker: Every issue is different and the context around each vote is unique. I will stand with my party when I believe it is appropriate to do so and I will seek bipartisan compromise if I believe there is a path to a positive outcome by doing so. I do not believe in compromise for the sake of it, but I will keep an open mind and work with anyone to find solutions that protect our Constitution and advance opportunity for all Georgians.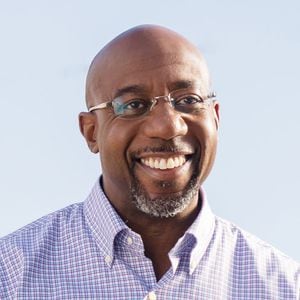 Raphael Warnock: Progress on the issues Georgians care about is possible when we put people before politics. I'm willing to work with anyone if it means Georgians will get the support they deserve. That's why I joined a Republican senator from Alabama to fight for Georgia peanut farmers who face barriers in getting their crops to market. It's why I worked with a Republican senator from South Carolina to push for more federal funding for our historically black colleges and universities, which have been asked to make do with far too little for far too long. And it's why I'm proud to have passed bipartisan legislation to address the maternal mortality crisis by teaming up with a Republican senator from Florida. Sen. Ted Cruz of Texas and I also worked together to get Highway I-14 categorized as a priority corridor, which will help to better connect Georgia's military installations.
Project Staff
Atlanta Civic Circle
Kendall Glynn, Meredith Hobbs, Maggie Lee, and Saba Long
The Atlanta Journal-Constitution
Mandi Albright, Kelly Audette, Nancy Badertscher, Sandra Brown, Leroy Chapman, Jason Foust, Susan Hogan, Bob Howard, ArLuther Lee, George Mathis, Charles Minshew, Tia Mitchell, Pilar Plata, Susan Potter, Matt Sabath, Isaac Sabetai, Mohan Srinivasan, Mark Waligore, Nicole Williams and Dave Young
Govpack
Data for candidate profiles in Georgia Decides was produced, in part, in partnership with Govpack, an open source tool and research service that seeks to increase transparency and accessibility around elections and public officials. To find out more, visit govpack.org. Govpack is led by Fernando Diaz. Research was provided by Olivia Allen, Elliott Oppenheim, Ben Swedberg, and Atharva Weling.