A September poll of likely voters in Atlanta's mayoral race commissioned by The Atlanta Journal-Constitution found City Council President Felicia Moore in a statistical tie with former Mayor Kasim Reed atop the crowded field.
But campaign finance reports released recently show Reed as the breakaway leader in the money race.
Reed reports having raised $2.8 million, with more than $900,000 in the bank, on his 648-page, Sept. 30 campaign finance report.
The report shows Reed tapped into his sizeable national network and connections in the business community, especially the entertainment industry, to amass the war chest heading into the first week of early voting.
Meanwhile, Moore reported raising about $1.1 million in total campaign funds since she entered the race in January — five months before Reed. She has $460,000 in the bank, giving Reed a sizeable advantage as the campaigns head into the final few weeks before the Nov. 2 election.
"I am so very grateful for the depth and breath of support our campaign for Atlanta Mayor has received from thousands of contributors across the city," Moore said in a statement. Her donors included former Morehouse College President Robert Franklin and state Sen. Emanuel Jones. "We are extremely optimistic about making it into a runoff and ultimately winning this race."
Among Reed's notable donors were The Gathering Spot CEO and co-founder Ryan Wilson and Georgia Banking Company CEO Bartow Morgan Jr., who each gave him $2,800.
"I am humbled and grateful for the outpouring of support our campaign has received since we launched our effort to help restore our city just 121 days ago," Reed said in a statement.
Attorney Sharon Gay has raised $1.7 million, but the vast majority of that money came from her own bank account — a total of $1.1 million in personal loans. Gay reported having $470,000 on hand.
Gay's campaign told the AJC Monday that the challenge has been to introduce her and her ideas to voters, given how she's not a public figure like the other major candidates.
"To that end," Gay said in a statement, "my husband and I have been willing to invest some of our resources on behalf of the city that has been so good to us."
City Councilman Andre Dickens wasn't far off the pace being set by Gay and Moore, having raised just over $1 million with nearly $200,000 cash on hand. That includes a $25,000 personal loan.
But Dickens reported receiving 2,598 donations from more than 1,800 individuals since launching his campaign in May. That's compared to about 600 contributors for Gay's campaign, which started in April.
"Andre Dickens' campaign has all the momentum at just the right time," campaign manager Maria O. Banjo said in a statement. "Over 1,000 individuals from the City of Atlanta have donated to this campaign highlighting the local, grassroots support we have in this race."
Civil rights leader and broadcasting executive Xernona Clayton donated to both Dickens' and Moore's campaign. Dickens' donors also included former Atlanta mayor Shirley Franklin and the city's Chief Equity Officer Qaadirah Abdur-Rahim.
Emory University political science professor Andra Gillespie pointed out that fundraising can be a signal of a candidate's competitiveness, and more money helps pay for more resources like ads, staff and consultants.
"But it does not predict candidate success perfectly," Gillespie said. "If money were everything, Kasim Reed would have a runaway lead (in the polls), and Sharon Gay would likely be in second place. Given the large number of undecided voters, this race still has many possibilities in terms of outcome."
The "fundamentals," including the candidates' platforms, character and get-out-the-vote operations, will be more important in deciding the mayor's race, she said.
In the AJC's poll, Dickens and Gay were in a statistical tie for third place, at about 5% each. While 20% of respondents had a favorable impression of Dickens, about 72% did not know about him. Gay had a 24% favorability rating and 65% said they weren't sure.
Councilman Antonio Brown's report wasn't publicly available Monday, but the candidate told the AJC that he filed on time. He was at 4% in the AJC poll.
Candidates by law are given a five-day grace period after the deadline for each campaign contribution disclosure report. Late fees are assessed by the Georgia Government Transparency and Campaign Finance Commission when a report is filed late.
Atlanta voters will have nine other candidates, as well as two write-ins, to choose from on next month's ballot. Among the lesser-known candidates, the reports for Nolan English, Mark Hammad, Kenny Hill, Rebecca King, Walter Reeves, Roosevelt Searles III, and Richard Wright each appear online.
More from the AJC
For comprehensive coverage of the 2021 Race for City Hall, visit https://www.ajc.com/news/atlanta-mayors-race-2021/
WILBORN NOBLES III
Wilborn P. Nobles III covers the Atlanta mayor's policies for The Atlanta Journal-Constitution. Wil (not "Willie" or "William") previously covered Baltimore County government at The Baltimore Sun, but he never finished "The Wire." He also covered education for the Times-Picayune in his hometown of New Orleans, so he tries to avoid discussions about football. Wil used to play tuba for his high school marching band, but he eventually put down his horn to intern at The Washington Post. The Louisiana State University graduate enjoys gardening, comedy, and music.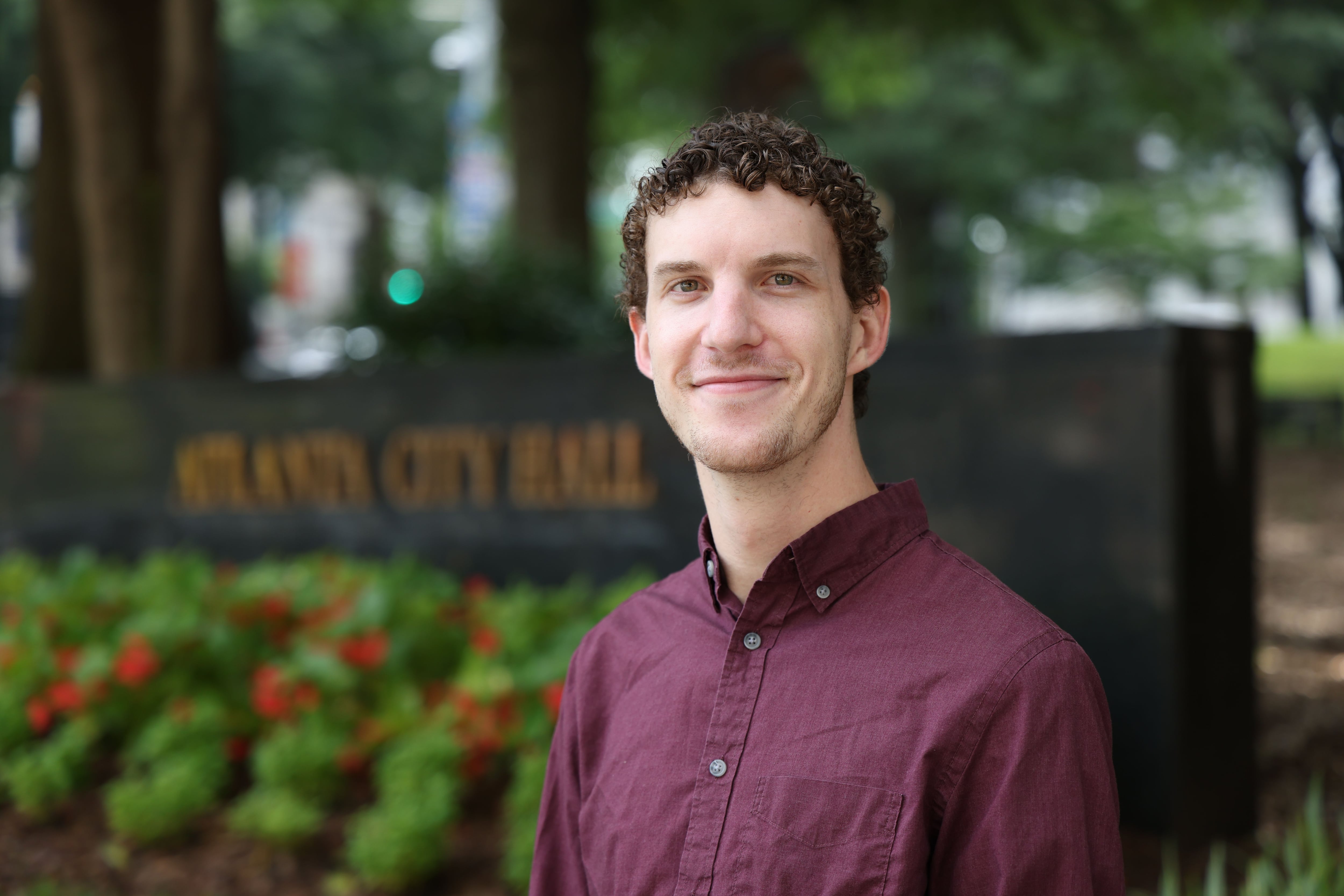 J.D. CAPELOUTO
J.D. Capelouto is a local news reporter covering City Hall and all things intown Atlanta for The Atlanta Journal-Constitution. His work focuses the City Council, neighborhood issues, public safety, housing and transportation. J.D. was born and raised in Atlanta and has lived in the city all his life, except for four years at Boston University, where he studied journalism and learned how to dress for cold weather. He's been with the AJC since 2018, and has previously written for The Boston Globe and the Thomson Reuters Foundation. When he's not reporting or scrolling through Twitter, J.D. enjoys pop culture podcasts, "Survivor" and visiting various pools around Atlanta.