A new poll commissioned by The Atlanta Journal-Constitution shows the race for Atlanta mayor is a toss up, with former mayor Kasim Reed and City Council President Felicia Moore in a statistical dead heat and nearly 41% of likely voters still undecided.
The poll was conducted Aug. 30-Sept. 11 by the University of Georgia's School of Public and International Affairs, and found Reed (23.5%) with a sliver of a lead over Moore (20.4%) that falls within the poll's 3.4 percentage point margin of error.
None of the other major candidates — Antonio Brown, Andre Dickens and Sharon Gay — cracked 6% from the 842 registered voters in the survey.
Trey Hood, director of the university's Survey Research Center, said having a bulk of undecided voters isn't surprising, because it's a wide-open nonpartisan race amid a crime wave and the ongoing coronavirus pandemic.
"Citizens of Atlanta are just going to have to get more tuned in, which is probably going to happen closer to the election," Hood said.
Among the poll's large group of undecided voters, 44% are white and 35% are Black. Politically, one-third of the undecided voters are Republican, 41% are Democrat and 45% self-identify as independent.
The race will go to a runoff if no single candidate receives more than 50% of the vote on Nov. 2.
Hood said there is still opportunity for the other candidates to make up ground with such a large portion of the electorate undecided and 49 days until the election.
But Michael Leo Owens, a political scientist at Emory University, called the prevalence of undecided voters this late in the game "quite rare."
Owens said there's a lot of "overlap" among the candidates' policy proposals, so he wonders if the indecisiveness stems from voter's inability to differentiate among the candidates.
"I can imagine that there are some voters thinking: 'I don't need to make a choice right now, I'll just keep hanging out and see what happens,'" Owens said.
Bankhead resident Lemarcus Douglas, a 26-year-old who participated in the poll, said he's supporting Reed because he thinks the former mayor can address the city's rising homelessness rate. The poll found affordable housing a distant second in importance to crime, which 44 percent of respondents said was the breakaway issue in the race.
Douglas said the federal corruption investigation into Reed's administration "may be a little bit of a hiccup," but voters still value the "prior experience points" he can provide as mayor.
"He's been in it before and doesn't mind doing it again," Douglas said.
Nearly two-thirds (61%) of those polled said they're "less likely" to support Reed's comeback bid given the federal probe that sent several high-ranking members of his administration to prison. Reed's chief financial officer is currently under federal indictment and awaiting trial on fraud and weapons charges.
Only about 34% of people in the poll have a favorable opinion of Reed, compared with 44% who have an unfavorable view of him.
And a mere 22% of those polled say they have yet to make up their mind about Reed — compared to those undecided on Dickens (72%), Gay (65%), Brown (63%) and Moore (46%).
"He's got a mountain to climb," Hood said of Reed.
Reed outpolls Moore among young Democrats ages 18-26, while Moore is strongest in the field among Republicans with about 30% support. Gay, who has sought to make inroads with Republicans, has about 11% support with the GOP.
Owens said all of the candidates will likely lean heavily on advertising to try and increase their margins down the stretch.
Credit: The Atlanta Journal-Constitution
Credit: The Atlanta Journal-Constitution
The poll also found that most Atlantans oppose the movement to carve out a new city of Buckhead. About 58% of voters say they're against the secession, including 44% who say they're strongly opposed. That's compared to about 29% who pledge support, including 15% who are strong supporters. Only about 13% are undecided.
A majority of Atlanta voters (53%) have a dim view of the city's current direction, saying Mayor Keisha Lance Bottoms has the city on the "wrong track," including 84% of Republicans and 62% of independents. The issue is more split on racial lines, with 57% of white residents and 48% of Black residents with a pessimistic outlook on the city's direction.
Bottoms is not seeking reelection.
Atlantans on either economic fringe are the most likely to say the city is off track. About two thirds (64%) of residents making less than $25,000 a year answered "wrong track," while 61% of those making over $150,000 gave the same answer.
Residents were also critical of the city's handling on most major policies.
About 60% said the city was on the wrong track with traffic congestion and 56% were critical of the affordable housing approach. But the most criticism was reserved for crime, with 70% saying the city was on the "wrong track" in dealing with the issue. That includes nearly three-quarters of white voters and two-thirds of Black voters, along with almost all (93%) of Republican voters.
"We're not looking at options to decrease the negative effects of gentrification while providing affordable housing," said Suzanne Podzemny, 35, of Reynoldstown.
Podzemny, an undecided voter who participated in the poll, said housing and crime are the top issues in the city. She also said she does not support the Buckhead cityhood movement.
But Esther Lewyn, a 96-year-old Buckhead resident who also took part in the survey, said she's open to cityhood if it improves the community's fight against crime.
"It would kill Atlanta because that's where so much of the tax money comes in, but there's so much crime and it's not being addressed," said Lewyn, who is considering Gay for mayor.
The AJC poll surveyed "likely voters," defined as people who voted in the 2018 and/or 2020 elections and said they would "definitely" or "probably" cast a ballot in the mayor's race. Responses were weighted to be proportional with the 2021 mayoral electorate in terms of race, sex, age, and education.
WILBORN NOBLES III
Wilborn P. Nobles III covers the Atlanta mayor's policies for The Atlanta Journal-Constitution. Wil (not "Willie" or "William") previously covered Baltimore County government at The Baltimore Sun, but he never finished "The Wire." He also covered education for the Times-Picayune in his hometown of New Orleans, so he tries to avoid discussions about football. Wil used to play tuba for his high school marching band, but he eventually put down his horn to intern at The Washington Post. The Louisiana State University graduate enjoys gardening, comedy, and music.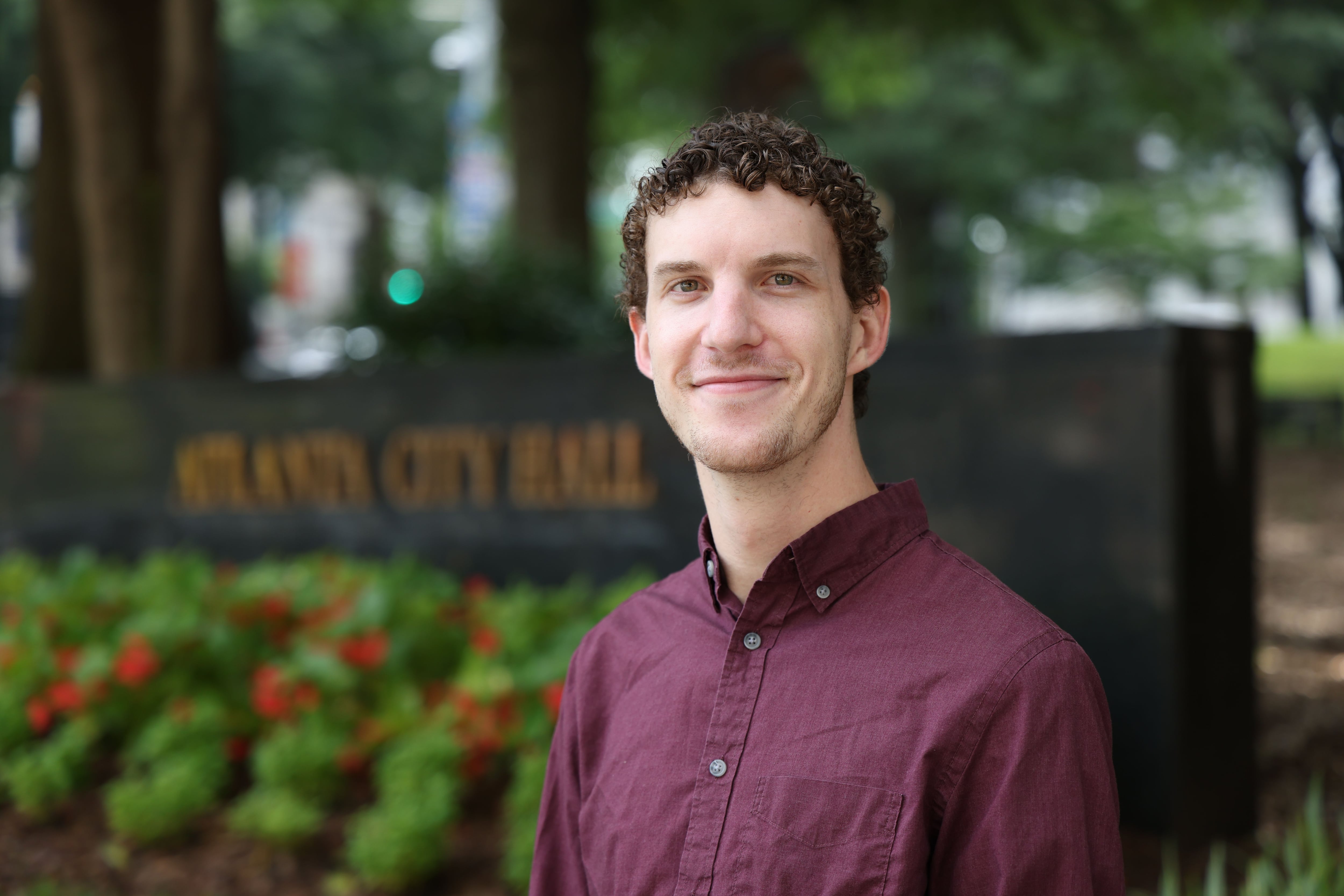 J.D. CAPELOUTO
J.D. Capelouto is a local news reporter covering City Hall and all things intown Atlanta for The Atlanta Journal-Constitution. His work focuses the City Council, neighborhood issues, public safety, housing and transportation. J.D. was born and raised in Atlanta and has lived in the city all his life, except for four years at Boston University, where he studied journalism and learned how to dress for cold weather. He's been with the AJC since 2018, and has previously written for The Boston Globe and the Thomson Reuters Foundation. When he's not reporting or scrolling through Twitter, J.D. enjoys pop culture podcasts, "Survivor" and visiting various pools around Atlanta.