As Atlanta's mayoral candidates gathered last Thursday for what felt like the upteenth forum of this election cycle, they overlooked the Chastain Horse Park from the second floor of a Buckhead event space.
With local business leaders in the audience, the candidates were joined at the front of the room by a sign listing the "Buckhead Pledge," a series of 10 policy proposals that local Councilman J.P. Matzigkeit has asked the mayoral hopefuls to sign onto.
Amid the Buckhead cityhood movement, this campaign season is putting even more attention than usual on Buckhead, the predominantly wealthy and white community that makes up the northside of the city.
In the past two open mayoral elections, Buckhead residents largely rallied around a single candidate: Mary Norwood, who narrowly lost in 2009 and 2017 and now chairs the Buckhead Council of Neighborhoods. She's running unopposed for council this year, taking over the seat currently held by Matzigkeit, who's not running for reelection.
The lines in the mayor's race are a little more blurred this year, with no one emerging yet as the clear "Buckhead candidate."
Though a quick scan of the latest financial reports shows Council President Felicia Moore with a strong base of support from the northside, all of the candidates are looking for votes and support there by pitching themselves as the best candidate to address Buckhead-specific issues and stop "Buckhead City" from happening.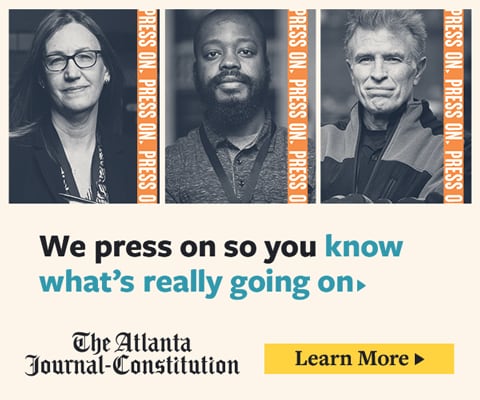 So even if the Buckhead vote on Nov. 2 is spread out across several candidates, residents there could still get their wish of having a mayor that aligns with them on major issues.
That was on display at the Buckhead-focused forum, which was hosted by Livable Buckhead and the Buckhead Business Association. For example, all of the candidates who were there, which included the leading hopefuls except Councilman Antonio Brown, said they oppose broad changes to single-family zoning laws — that's part of the Buckhead pledge. They all also vowed to hire more police officers, and support keeping the mostly empty Atlanta jail open (both components of the pledge).
As some of the candidates mentioned, many of these issues impact residents citywide. Folks in other parts of town, for example, have pointed out that they've been dealing with concerning crime rates for years and don't have the financial resources or political influence to explore a step like seceding. It all feeds into longstanding concerns that Buckhead gets special attention from the city due to its wealth and political capital.
And with the cityhood movement gaining momentum, and the impact that could have on the city, Buckhead is — again — taking center stage.
--- Credit: JOHN SPINK / AJC
With one week of early voting done, it was a busy weekend for the candidates, who are now in the throes of their get-out-the-vote effort.
Councilman Andre Dickens received an endorsement from the local United Auto Workers union and visited residents at barber shops in southwest Atlanta on Saturday.
Felicia Moore held a picnic with supporters to celebrate her endorsement from the Professional Association of City Employees, the union representing Atlanta workers.
Members of Atlanta's biker community came out in support of former Mayor Kasim Reed for an event Saturday.
---
We told you last week all about how Kasim Reed is the clear winner of the money race at this point, raising over $2.8 million in his bid for a third term, with $900,000 on hand.
His campaign is now facing an ethics complaint surrounding the 648-page financial report that lists his contributions and expenses for the last three months.
William Perry, the founder of the group Georgia Ethics Watchdogs and a frequent Reed critic, filed a complaint with the state ethics commission last week over omissions in Reed's report. Channel 2 Action News' Richard Belcher reported that over 1,000 expenses in Reed's latest disclosure — about 98% — do not list their description or purpose, as legally required. The occupation and employer for many contributors is also not listed.
In a statement to Belcher, Reed's campaign did not dispute allegations in the complaint but called Perry a "widely discredited campaign ethics expert" and said it has 30 days to amend the report. Perry donated to Moore's mayoral campaign, but said he is not working for her.
---
Speaking of campaign reports, Councilman Antonio Brown told us his disclosure was submitted to the city last week, though it has not yet been uploaded to the city's site. Brown said his campaign was late in filing the report due to a death in his finance director's family.
Brown confirmed that his campaign has raised about $380,000, and has just over $52,000 on hand.
---
Former Atlanta Mayor Shirley Franklin has officially put her support behind Andre Dickens, telling WSB Radio's Shelley Wynter that the two-term councilman is the most qualified candidate and the "right person for this time and moving forward."
Franklin has long been a fan of Dickens, going back to his successful first run for City Council in 2013. She endorsed Dickens, a political newcomer at the time, over incumbent Councilman H. Lamar Willis, who had the backing of then-Mayor Reed. So far this election cycle, Franklin has made her anti-Reed sentiments known in several social media posts, using the hashtag #anybodybutkasimreed.
Another ex-mayor, former U.N. Ambassador Andrew Young, endorsed Reed last month.
Keep reading for more details on other endorsements that were rolled out this week.
---
ICYMI: It was a busy week for debates in the mayor's race, as more negativity between the candidates began to bubble up in ads and public appearances. We have you covered with recaps of the WSB-TV, Atlanta Press Club and 11Alive debates.
Also, don't forget about the City Council races on your ballot. J.D. teamed up with our colleague Ben Brasch for a closer look at a trend emerging in Council races across the city. Credit: Courtesy/
---
At the AJC's Oct. 4 forum with the mayoral candidates, we asked them if they thought the "Atlanta Way" still exists, and what that looks like today in a city where so many feel left out of the equation. All of the hopefuls agreed that the Atlanta Way needs to change and expand to include more voices and communities. In a column for Saporta Report, John Ruch took a deeper look at the significance of that admission.
---
Two local advocacy organizations focused on transit and housing released score cards last week for the mayoral and City Council candidates. Beltline Rail Now scored candidates based on answers to a survey about their support for Beltline transit.
And the Housing Justice League released the results of a questionnaire it sent to mayoral and council candidates focused on housing policy and tenants' rights.
---
The endorsement corner:
EMILY's List, which supports Democratic women in politics, endorsed Moore for mayor on Friday.
The local Communications Workers of America union is backing Dickens.
Atlanta's police union, which was at odds with Reed at times during his first two terms in City Hall, endorsed him for a third term last week.
---
What's coming up:
The Alliance of Intown Neighbors, made up of leaders from various Atlanta neighborhoods, is holding a virtual mayoral forum on Tuesday, Oct. 19 at 7 p.m.
A mayoral forum hosted by The Temple, St. Luke's Episcopal Church and Ebenezer Baptist Church on Thursday, Oct. 21 will center around gun violence prevention. It will be held at St. Luke's, and vaccinations and masks are required. Our own Kevin Riley, the AJC's editor, will co-moderate alongside WABE's Rose Scott.
The Southside Mayoral Forum will bring the candidates together to address issues relevant to the city's Southside on Friday, Oct. 22 at 5:30 p.m. It'll take place at the Hillside International Truth Center on Cascade Road.
---
We'll leave you with this: What's the future of the Atlanta airport? The next mayor could dictate that. The AJC's Kelly Yamanouchi has all the details on how the mayoral candidates are pitching themselves as the best person to oversee one of the world's busiest airport.
Thanks for reading, and as always, send us any feedback or story tips at jdcapelouto@ajc.com and wilborn.nobles@ajc.com.
WILBORN NOBLES III
Wilborn P. Nobles III covers the Atlanta mayor's policies for The Atlanta Journal-Constitution. Wil (not "Willie" or "William") previously covered Baltimore County government at The Baltimore Sun, but he never finished "The Wire." He also covered education for the Times-Picayune in his hometown of New Orleans, so he tries to avoid discussions about football. Wil used to play tuba for his high school marching band, but he eventually put down his horn to intern at The Washington Post. The Louisiana State University graduate enjoys gardening, comedy, and music.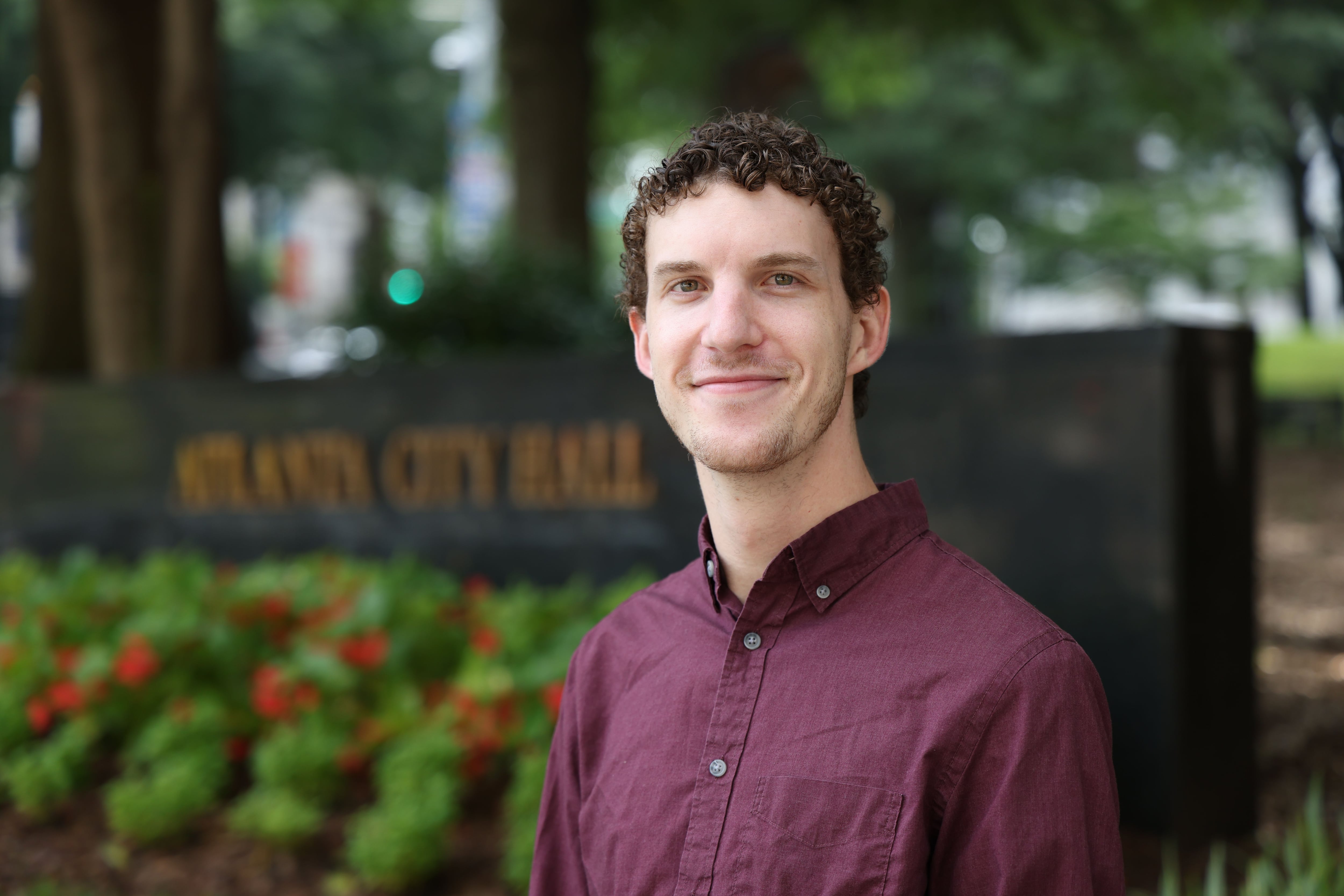 J.D. CAPELOUTO
J.D. Capelouto is a local news reporter covering City Hall and all things intown Atlanta for The Atlanta Journal-Constitution. His work focuses the City Council, neighborhood issues, public safety, housing and transportation. J.D. was born and raised in Atlanta and has lived in the city all his life, except for four years at Boston University, where he studied journalism and learned how to dress for cold weather. He's been with the AJC since 2018, and has previously written for The Boston Globe and the Thomson Reuters Foundation. When he's not reporting or scrolling through Twitter, J.D. enjoys pop culture podcasts, "Survivor" and visiting various pools around Atlanta.