As Councilman Andre Dickens and Council President Felicia Moore kicked their runoff bids for Atlanta mayor into high gear last week, a similar question came up for both candidates: "What differentiates you from your opponent?"
It's a valid question for two people who have been colleagues on the city's legislative body for the past eight years and see eye-to-eye on a number of issues. Just last week, for example, we saw them both stand with residents in Peoplestown and propose relatively similar resolutions to the homeowners' years-long legal conflict with the city.
Both Moore and Dickens are Democrats. Both want to hire more police officers and put more money into the city's affordable housing bond. Both support the idea of rail on the Beltline and staked crime as a central campaign issue during the general election.
When asked what makes them different, they spoke about their respective leadership styles and experience.
"The things that I see as problems and challenges, I actually do something about it," Dickens said at a press conference Monday, pointing to several of his legislative accomplishments at City Hall. "The difference is, when I see a problem, I attack a problem and provide a solution that provides a benefit to those in need. That's what I do and I think that's a unique difference."
Moore pointed to her decades of experience in City Hall and involvement with groups like the Georgia Municipal Association, the National League of Cities and the Atlanta Regional Commission.
"I've already developed those relationships and working with them, I'm knowledgeable about those issues on the federal, state and local level, and my opponent has not participated in those efforts. So that's one distinction of many."
So far, the runoff has remained cordial, without direct or personal attacks from either candidate. But these answers gave a clue into what they want voters to know about their candidacy compared to their opponents' at this point in the race.
Their platforms do have some key differences when it comes to specifics and how they would attack issues. (Our colleagues Ben Brasch and Anjali Huynh just wrote a piece breaking down their affordable housing stances, for example). And for both camps, showing the daylight between them and their opponent will be key to getting voters engaged and out to the polls.
We'll be watching to see how those talking points evolve; just this morning, Moore unveiled a slate of new policies and objectives for her first 100 days in office that are sure to be discussed more over the next 15 days. And Dickens spoke about how he hopes to bridge the divide between the state and city.
---
Dickens and Moore will go head to head Tuesday at a debate as part of the Atlanta Press Club's Loudermilk-Young Debate Series, in partnership with The Atlanta Journal-Constitution.
Your very own Race for City Hall co-host J.D. Capelouto will be one of the panelists, alongside WSB-TV's Dave Huddleston and GPB's Donna Lowry, who will serve as moderator.
The debate starts at 7 p.m.; you can watch it live on GPB, GPB.org, AJC.com and the Atlanta Press Club Facebook page.
---
Early voting for the runoff starts this week! Voters can head to the polls starting on Wednesday. Early voting runs for eight days, until the day before Thanksgiving, Nov. 24.
Just like last time, you can vote at any early voting location, as long as it's in your county. Our AJC colleagues Ben Brasch and Tyler Estep have a rundown of the early voting locations and hours, which are slightly different for Fulton and DeKalb.
---
The next mayor and City Council will have a big role in dictating the future of the city's jail, which has been the subject of contention between city and council officials over the past year.
Some of that conflict was put to bed last week when Mayor Bottoms joined county leaders to celebrate the approval of the the Center for Diversion and Services, which will be located at the mostly empty Atlanta City Detention Center building. County leaders say the new center could help reduce the population of the overcrowded Fulton jail by providing people with behavioral health services instead of jailing them.
We caught up with Jacki Labat, who is in the runoff for the citywide council post currently held by Andre Dickens. A small business owner and management consultant, she is also married to the man who oversees the county's jail, Fulton Sheriff Patrick Labat.
If she is elected, she said, she would consult regularly with the city ethics office when potential conflict of interest arises — i.e., if something comes before the council that could directly benefit her or her husband financially. But she said she doesn't foresee that happening often, and she doesn't plan to abstain from a vote simply because it is related to the jail or the county.
"I do have my own sets of opinions," Jacki Labat said, adding that she does disagree with her husband on some issues. "It's definitely a delicate situation and a balance that we have to strike."
Keisha Sean Waites, a former state representative, advanced to the Nov. 30 runoff against Labat. Waites has run for council three times before and launched unsuccessful bids for Fulton County Commission chair and U.S. House.
---
Endorsement corner:
- Dickens was set to hold an event Monday afternoon to announce new endorsements from a number of state senators, including Sens. Tonya Anderson, Gail Davenport, David Lucas and Nikki Merritt.
- Last week, Dickens was endorsed by the Progressive Firefighters of Atlanta, the local chapter of the International Association of Black Professional Firefighters.
- The union that represents nearly 600 Atlanta firefighters, meanwhile, endorsed Moore last week. The International Association of Fire Fighters Local 134 previously endorsed Kasim Reed in the general election.
- Moore also picked up the endorsement of Atlanta Hawks legend Dominique Wilkins.
WILBORN NOBLES III
Wilborn P. Nobles III covers the Atlanta mayor's policies for The Atlanta Journal-Constitution. Wil (not "Willie" or "William") previously covered Baltimore County government at The Baltimore Sun, but he never finished "The Wire." He also covered education for the Times-Picayune in his hometown of New Orleans, so he tries to avoid discussions about football. Wil used to play tuba for his high school marching band, but he eventually put down his horn to intern at The Washington Post. The Louisiana State University graduate enjoys gardening, comedy, and music.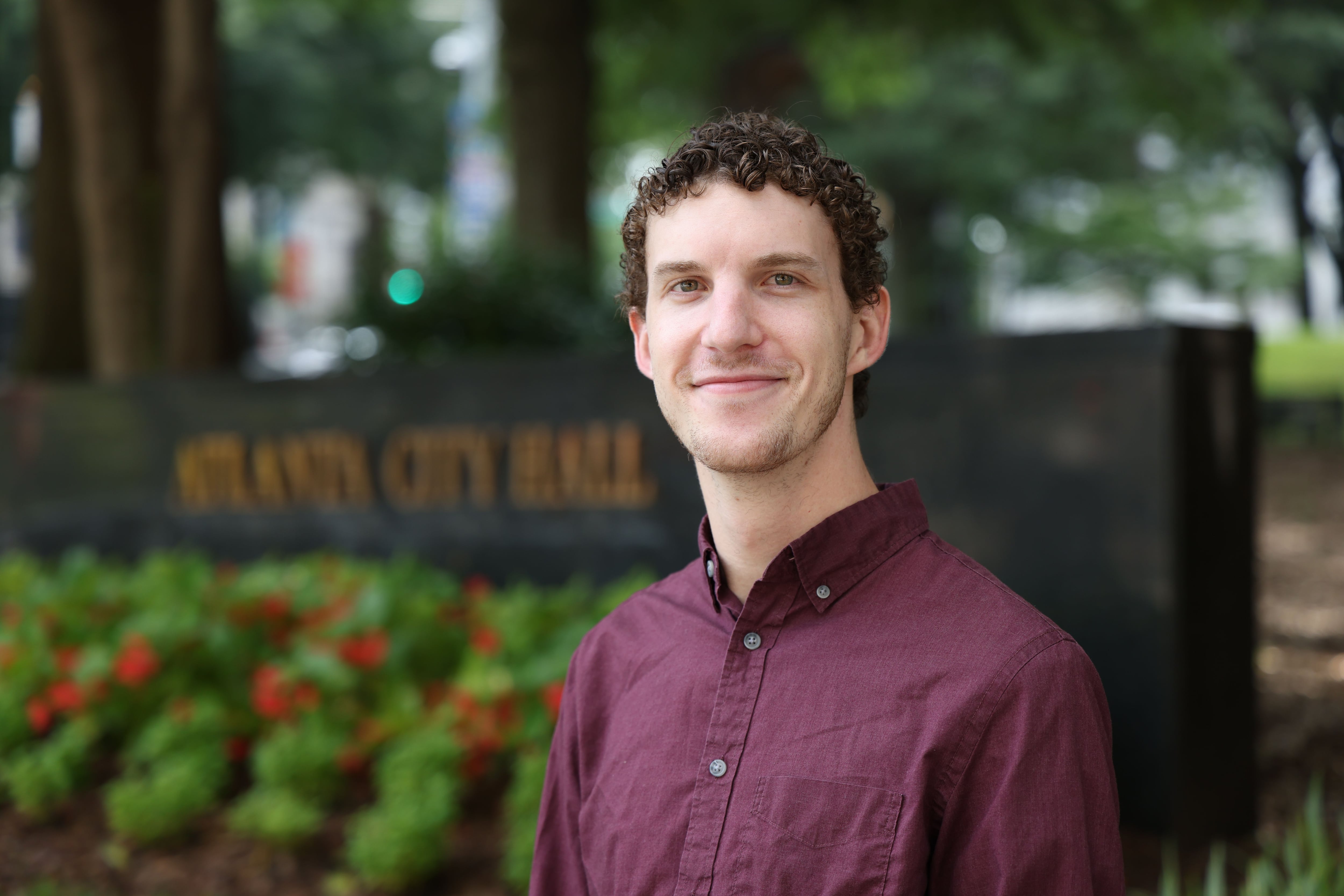 J.D. CAPELOUTO
J.D. Capelouto is a local news reporter covering City Hall and all things intown Atlanta for The Atlanta Journal-Constitution. His work focuses the City Council, neighborhood issues, public safety, housing and transportation. J.D. was born and raised in Atlanta and has lived in the city all his life, except for four years at Boston University, where he studied journalism and learned how to dress for cold weather. He's been with the AJC since 2018, and has previously written for The Boston Globe and the Thomson Reuters Foundation. When he's not reporting or scrolling through Twitter, J.D. enjoys pop culture podcasts, "Survivor" and visiting various pools around Atlanta.