From 1979 to 1981, Atlanta resident Wayne Williams was considered a suspect in the killing of 30 people, including many children. Arrested June 21, 1981, he is currently serving life sentences in the deaths of two Atlanta men, Nathaniel Cater and Jimmy Ray Payne.
Below are archival photographs of those whose deaths were linked to Williams. Police closed 28 cases, attributing the deaths to Williams, who was never formally charged with those crimes.
Click an image to learn more about each person, including details of their case.

Edward
Smith

Alfred
Evans

Milton
Harvey

Yusuf
Bell

Angel
Lenair

Jefferey
Mathis

Eric
Middlebrooks

Christopher
Richardson

Latonya
Wilson

Aaron
Wyche

Anthony
Carter

Earl
Terrell

Clifford
Jones

Darron
Glass
Charles
Stephens

Aaron
Jackson

Patrick
Rogers

Lubie
Geter

Terry
Pue

Patrick
Baltazar

Curtis
Walker

Joseph
Bell

Timothy
Hill

Eddie
Duncan

Larry
Rogers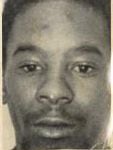 Michael
McIntosh
Jimmy
Payne

John
Porter

William
Barrett

Nathaniel
Cater