After leading Democratic National Committee officials on a tour of State Farm Arena last Thursday, Mayor Andre Dickens was asked by a reporter whether he thinks violent crime in Atlanta could hamper the city's bid to host the Democrats' nominating convention in 2024.
The short answer, per the mayor: Nope.
He pointed out that Atlanta "does big well," and has a good track record of putting on large events.
"We just hosted the world's largest 10K, the Peachtree Road Race. No incident on Fourth of July," Dickens said. "We just had a Memorial Day weekend we had 70,000 people every day at the Atlanta Jazz Festival outside. Not a single incident of note."
The mayor continued: "While we do have to keep our eyes on public safety and crime, I think the narrative that everybody's walking around here going to various restaurants, going to parks, walking the Beltline, experiencing this great city should be the forefront narrative."
Of course, crime is still a primary concern for the mayor's office, which recently unveiled a new website to showcase its public safety plan. As of Monday, the Atlanta Police Department said the city has seen 91 homicides this year — six more than this time last year.
Overall, homicides, rapes and aggravated assaults are up 4% year over year, but down 16% over the last month.
The same day Dickens met with the DNC officials, he discussed the violence issue with the National League of Cities board, which held its meeting in Atlanta.
At the event, the mayor said violent crime is a "national epidemic" and said members of the NLC are using one another as a "sounding board" for developing ideas to keep their communities safe. "We're talking about what has worked and what hasn't worked," Dickens said.
---
The mayor's office pitched its summer youth jobs program as a way to engage the city's young people and prevent youth crime.
Dickens set a goal of providing summer employment to 3,000 young people, asking Atlanta's private sector to pitch in. On the Frank Ski Show last week, Dickens got specific about how close the city got to achieving that goal.
Nearly 3,500 youth registered for the program, and the number of job opportunities reached nearly 2,800.
"We're almost there," Dickens said. "We set a big goal."
---
Credit: robert.andres@ajc.com
Credit: robert.andres@ajc.com
A City Council member wants to see horse-drawn carriages gone from the city.
Councilwoman Keisha Sean Waites told Channel 2 Action News last week that she plans to introduce an ordinance that would phase out horse-drawn carriages in 18 months and replace them with electric carriages. The carriages can usually be seen around Centennial Olympic Park downtown.
The Georgia Department of Agriculture told Channel 2 it has four inspectors to oversee the horses' care. The city reportedly has rules for the industry including mandatory water breaks and work restrictions for the horses. The carriages can't operate when it's above 95 degrees.
---
When DeKalb County's CEO held a wide ranging, 90-minute interview with The Atlanta Journal-Constitution editorial board on Thursday, he didn't shy away from praising Atlanta's own chief executive officer.
"I'm a big fan of the mayor. I think he's an exceptional leader," said Michael Thurmond, adding that Dickens is a present and authentic leader. "He's the right man at the right place at the right time."
Thurmond urged Dickens to continue to focus on addressing street and drainage infrastructure. The seasoned Democrat said new political executives need support from seasoned officials, but Thurmond also urged politicians to seek input from the younger folks.
"You can't always look for the next election. You've got to spend time looking at the next generation," said Thurmond, who was elected to serve in the Georgia General Assembly in 1986. "If you can do that, you can actually make progress, you can actually make a difference in these jobs. You won't solve all the problems and everybody won't like you, and some folks will basically hate you, but that's OK. You can make a difference."
WILBORN NOBLES III
Wilborn P. Nobles III covers the Atlanta mayor's policies for The Atlanta Journal-Constitution. Wil (not "Willie" or "William") previously covered Baltimore County government at The Baltimore Sun, but he never finished "The Wire." He also covered education for the Times-Picayune in his hometown of New Orleans, so he tries to avoid discussions about football. Wil used to play tuba for his high school marching band, but he eventually put down his horn to intern at The Washington Post. The Louisiana State University graduate enjoys gardening, comedy, and music.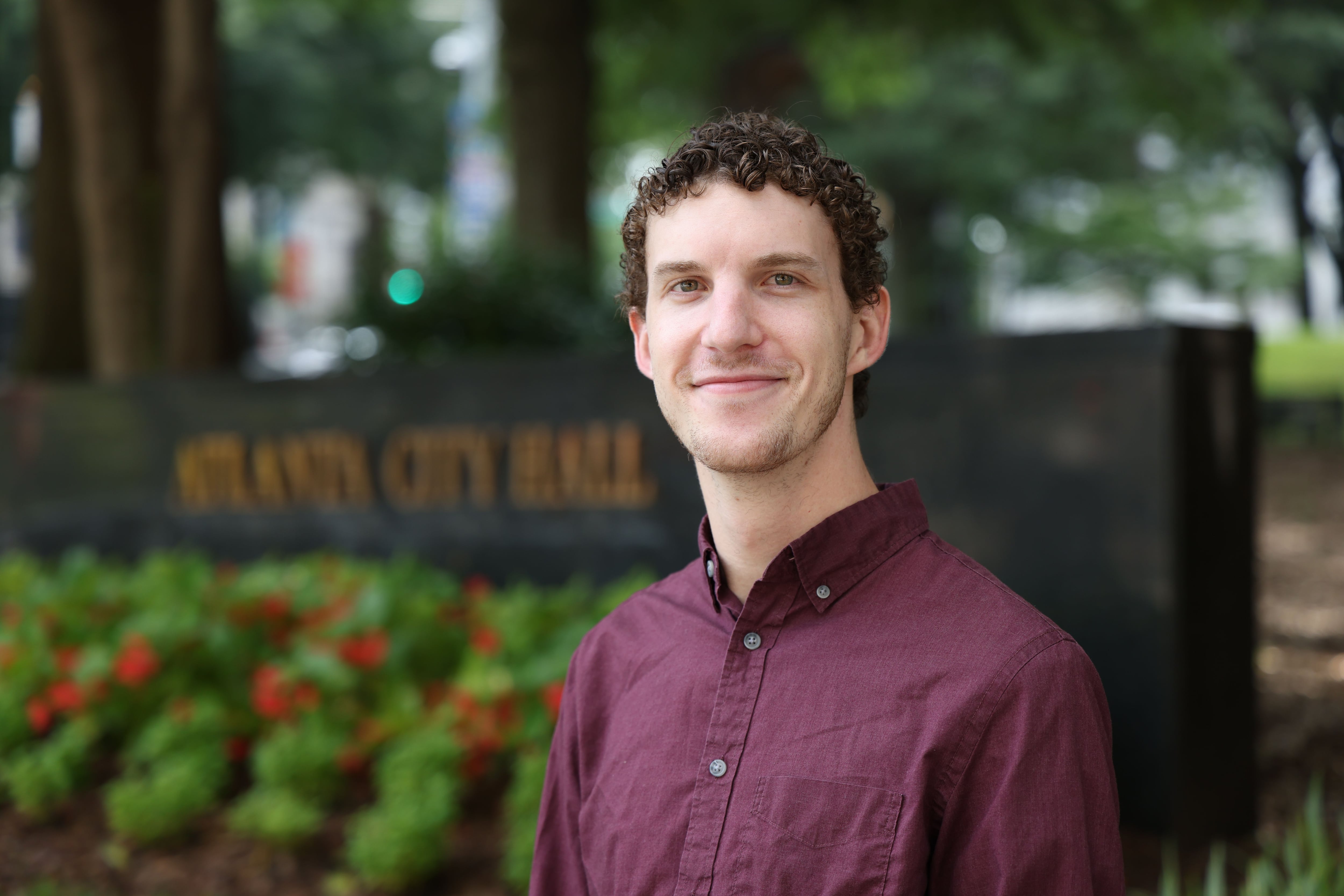 J.D. CAPELOUTO
J.D. Capelouto is a local news reporter covering City Hall and all things intown Atlanta for The Atlanta Journal-Constitution. His work focuses the City Council, neighborhood issues, public safety, housing and transportation. J.D. was born and raised in Atlanta and has lived in the city all his life, except for four years at Boston University, where he studied journalism and learned how to dress for cold weather. He's been with the AJC since 2018, and has previously written for The Boston Globe and the Thomson Reuters Foundation. When he's not reporting or scrolling through Twitter, J.D. enjoys pop culture podcasts, "Survivor" and visiting various pools around Atlanta.