Time to reset your countdown clocks. Monday marks 22 days — just over three weeks — until Atlanta's runoff elections for mayor and City Council.
Fourteen people sought the job held by Keisha Lance Bottoms, whose decision to end her reelection created an opening for a number of hopefuls, including former mayor Kasim Reed.
But City Council President Felicia Moore and Councilman Andre Dickens bested all of them at the polls last week, with Dickens making a surprise jump into the second place spot by roughly 600 votes.
Our colleagues on the AJC data team created an interactive precinct-level map of the election results that illustrates how Dickens overcame Reed in the race by holding his own in southwest Atlanta and performing better than the former mayor on the Eastside:
We also spoke to political strategists ― and the candidates themselves ― who said Atlanta voters can expect a very different race than what they witnessed over the last few months.
It's unclear how the next three weeks will play out, but we think the runoff will focus heavily on what Moore and Dickens want to offer to residents beyond just hiring more cops and a new police chief.
We also reviewed the latest financial disclosure reports for the runoff candidates, who are already holding fundraisers to accrue the money needed to be competitive in a runoff.
Both candidates have raised ― and spent ― more than $1 million since their campaigns began. As of the Oct. 25 campaign disclosure reports, Dickens had about $108,000 left in the bank while Moore had nearly $162,000. Expect both of those numbers to skyrocket over the next few weeks.
Reed might've lost the election, but he won over donors by raising more than $3 million, with about $369,000 remaining. Credit: Hyosub Shin/AJC / Ben Gray/AP Photo
Credit: Hyosub Shin/AJC / Ben Gray/AP Photo
---
We caught up with a pollster working for Moore's campaign, who pointed out that the runoff breaks another precedent in Atlanta politics. The last two open mayoral elections in Atlanta, 2009 and 2017, ended in runoffs that featured one white candidate and one Black candidate. This year, even as Atlanta's white population has grown at a much faster pace than its Black population, the two candidates in the runoff are Black.
That wasn't necessarily a surprise; of the leading candidates in this year's race, only one was white: attorney Sharon Gay, who came in fourth place. But it's another sign that the narratives from the 2009 and 2017 runoffs don't apply in the same way this time around.
"You really did have this racial-political bifurcation that was very clear and distinct in Atlanta around the mayoral races," said Cornell Belcher, a political strategist who's polled for Reed, Bottoms and Barack Obama's presidential campaigns. He said Moore helped blur that divide by garnering strong support from both white and Black voters last week, landing her in a clear first place.
There were still some geographic divide in where the votes fell, but it wasn't as stark as in past elections.
For his part, Dickens and his camp say the councilman's support is also broad and spans demographic groups. He said he will look to build on his success last week by picking up Reed voters — that could especially help him in southwest Atlanta, where he polled above Moore at several precincts. And he hopes to flip some Moore voters, which could be especially beneficial on the Eastside and in Buckhead, where he polled behind the council president.
We talked to several independent political strategists who weighed in on what's to come in the runoff. You can read more about that in our story from Sunday's paper.
---
Don't forget about the council races! The contest for City Council president will be just under the mayor's race on the Nov. 30 ballot, with former Woodruff Arts Center CEO Doug Shipman and veteran Councilwoman Natalyn Archibong advancing to the runoff.
---
The endorsement corner:
- The AJC has learned that Moore is receiving endorsements from six Black state legislators: Rep. Roger Bruce, Rep. Park Cannon, Rep. Edna Jackson, Sen. Emanuel Jones, Rep. Sheila Jones and Rep. Dewey McClain.
"I am deeply honored to earn the endorsements of these dynamic, strong, Black leaders," Moore said in a statement. "They not only represent large portions of Atlanta and our region; they also represent the kind of bold leadership I want to bring to City Hall."
Moore was also endorsed by Savannah Mayor Van Johnson, Savannah Mayor Pro Tempore and 5th District Alderwoman Estella Edwards Shabazz, Sen. Sheikh Rahman, DeKalb Commissioner Jeff Rader, Sen. Horacena Tate, and former City Councilwoman Gloria Tinubu.
- Dickens also received several endorsements: Sen. Gloria Butler, Sen. Tonya Anderson, Sen. Elena Parent, Sen. Valencia Seay, Rep. David Dreyer, Rep. Mesha Mainor, Rep. Josh McLaurin, Rep. Kim Schofield, former Sen. Jason Carter, former Rep. Douglas Dean, City Councilwoman Marci Overstreet, Councilwoman Carla Smith, Atlanta Public Schools Board Chair Jason Esteves, school board member Eshe Collins, school board member Erika Mitchell, school board member Michelle Olympiadis, DeKalb Commissioner Larry Johnson, Fulton Commissioner Khadijah Abdur-Rahman, Fulton Commissioner Marvin Arrington Jr., and Fulton Commissioner Natalie Hall.
---
What's coming up:
- The election boards in Fulton and DeKalb counties met Monday to certify last week's election results and set early voting dates for the runoff. Check ajc.com for details.
- Send us tips and feedback at Wilborn.Nobles@ajc.com and jdcapelouto@ajc.com.
WILBORN NOBLES III
Wilborn P. Nobles III covers the Atlanta mayor's policies for The Atlanta Journal-Constitution. Wil (not "Willie" or "William") previously covered Baltimore County government at The Baltimore Sun, but he never finished "The Wire." He also covered education for the Times-Picayune in his hometown of New Orleans, so he tries to avoid discussions about football. Wil used to play tuba for his high school marching band, but he eventually put down his horn to intern at The Washington Post. The Louisiana State University graduate enjoys gardening, comedy, and music.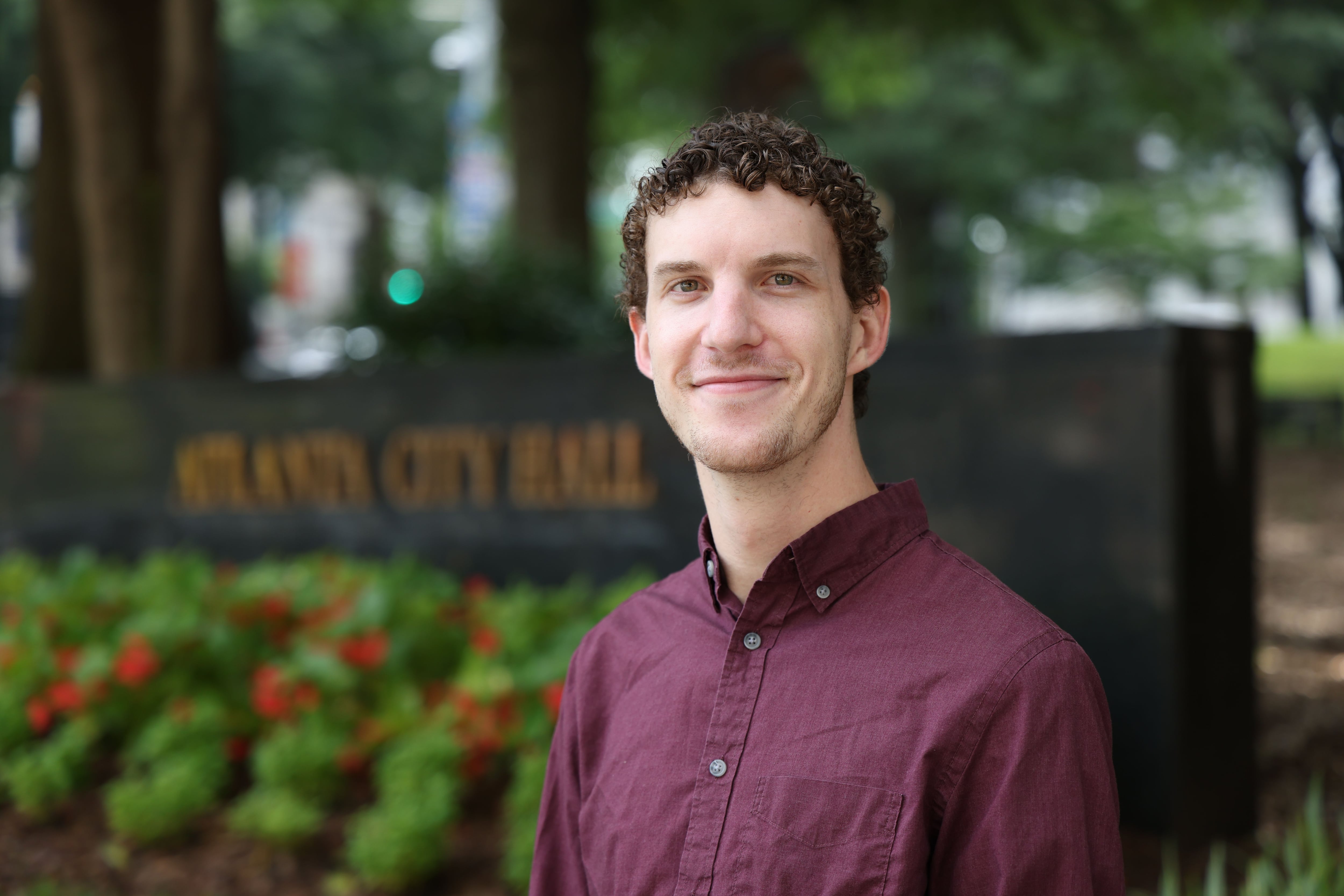 J.D. CAPELOUTO
J.D. Capelouto is a local news reporter covering City Hall and all things intown Atlanta for The Atlanta Journal-Constitution. His work focuses the City Council, neighborhood issues, public safety, housing and transportation. J.D. was born and raised in Atlanta and has lived in the city all his life, except for four years at Boston University, where he studied journalism and learned how to dress for cold weather. He's been with the AJC since 2018, and has previously written for The Boston Globe and the Thomson Reuters Foundation. When he's not reporting or scrolling through Twitter, J.D. enjoys pop culture podcasts, "Survivor" and visiting various pools around Atlanta.