Emily's List, the political powerhouse devoted to electing women who back abortion rights, pledged its support Thursday to a trio of Georgia Democrats running for statewide office.
The group endorsed Stacey Abrams for governor, state Sen. Jen Jordan for attorney general and state Rep. Bee Nguyen for secretary of state, giving each the stamp of approval from an influential group that boasts access to well-financed supporters. Credit: Bob Andres
Credit: Bob Andres
All three have pledged to oppose anti-abortion restrictions and defend reproductive rights. Each also fought the Republican-backed Georgia "heartbeat" law passed in 2019 that seeks to restrict abortions as early as six weeks into a pregnancy.
The endorsement reflected Abrams' quick consolidation of support from Democratic officials and left-leaning organizations since announcing her rematch attempt against Gov. Brian Kemp last week. Emily's List also backed Abrams in her 2018 bid, issuing its support just as she entered the race.
For Jordan and Nguyen, who both face credible Democratic rivals, it was a key measure of approval that could prove valuable both in the May primary and the November general election. Both could face Republican incumbents in 2022 if they win their party's nomination.
All three Democrats are aiming to make history. Abrams would be the first Black woman elected governor in the nation's history, as well as Georgia's first Black governor. Jordan would be the state's first female attorney general, and Nguyen would be the first Asian-American elected to a statewide political office in Georgia.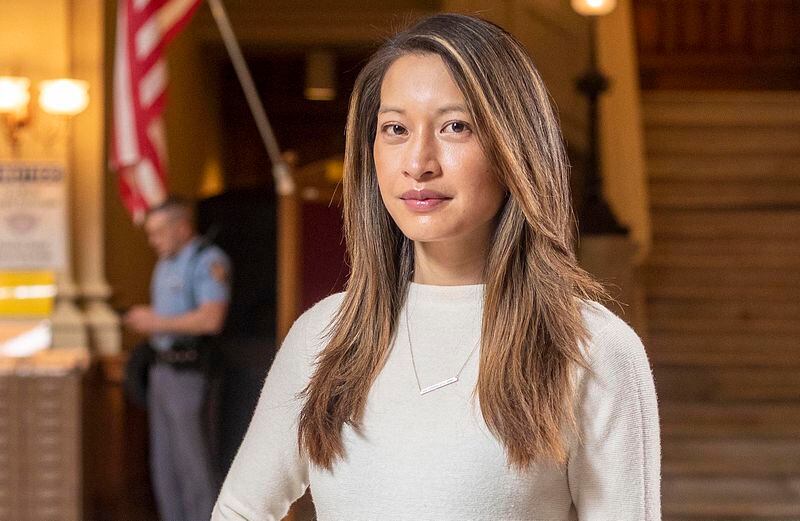 Credit: Alyssa Pointer / Alyssa.Pointer@ajc.com
Credit: Alyssa Pointer / Alyssa.Pointer@ajc.com